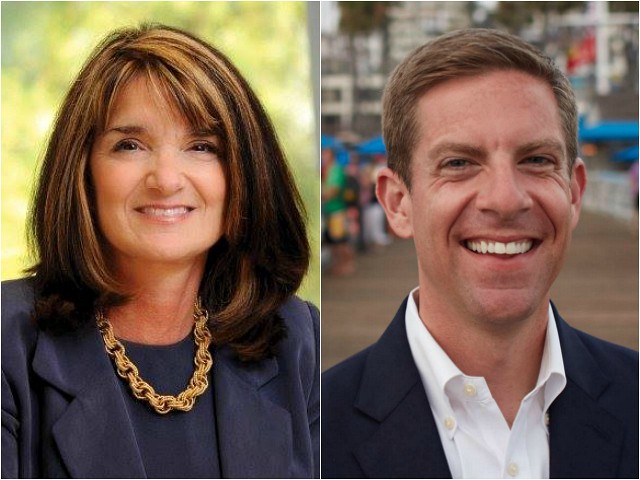 California Congressional candidate Diane Harkey called on Democrat opponent Mike Levin Monday to return $10,000 in contributions from a PAC chaired by Democrat Rep. Tony Cardenas who has been accused of molesting a teen girl.
"It's hypocritical for Mike Levin to grandstand about victims' rights while accepting money from someone accused of such despicable acts," said Harkey. "Some things are beyond politics. Mike Levin needs to do the right thing and return the $10,000 he received from Cardenas' BOLD PAC. To accept the donation knowing where it comes from condones the alleged activity."
Cardenas has refuted allegations that he drugged and fondled a teen girl in 2007 during his tenure on the Los Angeles City Council. He chairs CHC BOLD PAC which has donated to many Democrats including Levin. Politico reported in August that Cardenas has established a legal defense fund in line with rules allowed under the House.
CHC BOLD PAC gave Levin $10,000 dollars between two separate contributions in 2017 and 2018. FEC records detail the volumes of Democrats who have received contributions from the PAC. The PAC has also given to Democrat House candidate from California Ammar Campa-Najjar.
Levin embraced unpopular House Minority Leader Nancy Pelosi at one of his recent campaign events, calling her "one of [his] political heroes." Pelosi's favorability ratings have hit a 9-year low. Former President Barack Obama stumped for Levin and six other California House candidates whose districts Democrats have targeted as part of an effort to seize control of the House.
Harkey and Levin are locked in a battle to replace retiring Rep. Darrell Issa in Congress. Issa held on to his seat in 2016 by a less than one percent margin. Democrats continue to aggressively target the seat.
Michelle Moons is a White House Correspondent for Breitbart News — follow on Twitter @MichelleDiana and Facebook.
http://feedproxy.google.com/~r/breitbart/~3/e7FlzeXdhkM/