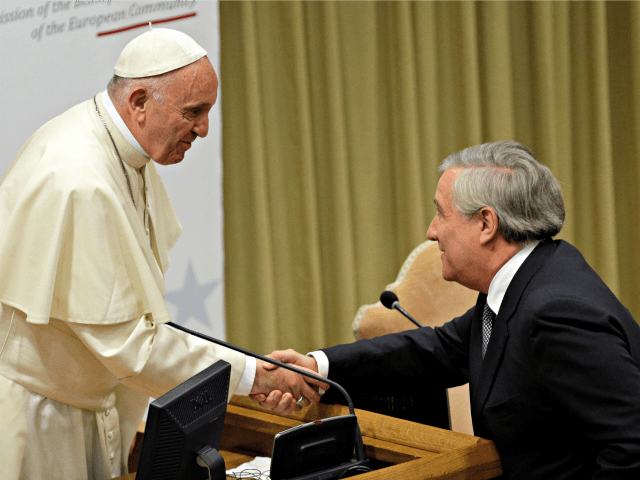 The Board of the European Payments Council (EPC) has approved the extension of the geographical scope of the Single Euro Payments Area (SEPA) to include Vatican City State and the Holy See, interpreted by observers as a seal of approval on Vatican financial reforms.
The European Union has recognized the Vatican's financial system as "an autonomous and independent system," according to media reports.
As recently as 2010, the Vatican bank, officially known as the Institution for Religious Works (IOR), was under investigation for suspected violations of European Union money laundering regulations.
Italian finance police froze some 23 million euros of the IOR's funds held in an account in an Italian bank in Rome following two transactions deemed suspicious by financial authorities. In December of that year, the Vatican Bank announces new rules designed to combat money laundering.
Two years later, however, Italian prosecutors detained the former head of the Vatican bank after searching his home and former office for suspected criminal behavior, and that same year JP Morgan Chase closed a Vatican account in Milan after the IOR was "unable to respond" to questionable money transfers.
Now, after a full bank overhaul that lasted several years, the EU seems satisfied that the Vatican has gotten its financial house in order sufficiently to participate in SEPA, which coordinates the way electronic euro payments are made across Europe.
The IOR will now be recognized as a "domestic bank," and will have its own European routing number and IBAN for wire transfers within the domestic European zones, which should significantly reduce costs for clients, made up mostly Catholic institutions and religious orders.
According to a Vatican statement, the SEPA system are slated to be open to the financial institutions of the Vatican City State/Holy See as of March 1, 2019. As of that date, SEPA's geographical scope will extend to the 28 EU Member States along with Iceland, Norway, Liechtenstein, Switzerland, Monaco, San Marino, the Principality of Andorra and the Vatican City State/Holy See.
SEPA "allows European consumers, businesses and public administrations to make and receive credit transfers as well as direct debit under the same basic conditions and makes all cross-border payments in euro as easy as domestic payments," the Vatican said.
"The successful application to SEPA is a very positive sign" said René Bruelhart, a Swiss lawyer appointed by Pope emeritus Benedict XVI to head up President of AIF (Autorità di Informazione Finanziaria).
"It helps to facilitate payments and harmonises such services. Furthermore, it demonstrates the Holy See's efforts to enhance financial transparency," he said.
Follow Thomas D. Williams on Twitter Follow @tdwilliamsrome
http://feedproxy.google.com/~r/breitbart/~3/1bGAWVTBDoE/