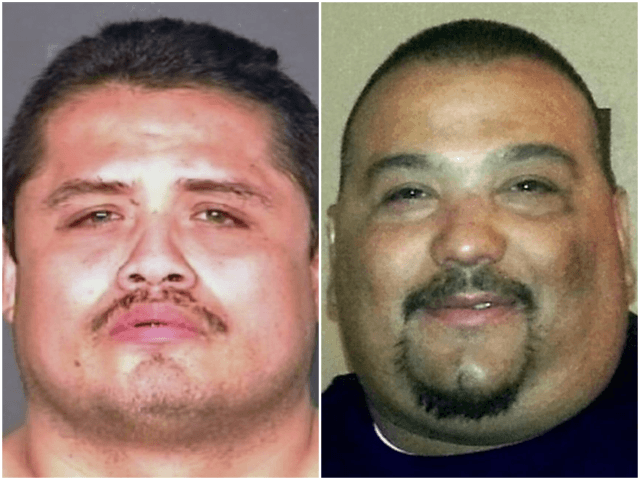 An illegal alien who had been deported for child sex crimes was convicted and sentenced to 50 years in prison for shooting and killing a beloved Parlier, California, football coach who leaves behind six children and a wife.
Joel Valera, a deported illegal alien, was convicted and sentenced after he shot and killed 40-year-old Arthur Gomez Jr. who was a pillar of the Parlier community, volunteering as a youth football coach.
In court last week, Gomez's family and friends described the man they lost as someone who was a pivotal and kindful soul in the small California community.
"The youth of Parlier also are victims," Gomez's friend said, according to the Fresno Bee. "The city will not be the same without Artie."
Gomez's wife became emotional as she described the life she imagined for herself and her husband.
"We were supposed to grow old together," she said. "Now our children are left without a father."
Gomez was born and raised in the Parlier area and had worked with youth for 20 years, known in the community as a joyful football coach. A scholarship fund has been set up in Gomez's name, where readers can donate.
Court documents obtained by the Fresno Bee reveal that Valera had been previously deported in the late 1990's after being convicted of having sex with a minor and for domestic violence.
Eventually, the illegal alien arrived back in the U.S., living in the country for at least 10 years with his three children and using the alias "Joseph Gutierrez." The illegal alien had recently moved in next door to the Gomez family.
The illegal alien shot Gomez during an altercation on their front lawns, where Valero ended up shooting Gomez with a shotgun, firing three times at him and ultimately leaving him dead.
California is a sanctuary state that shields criminal and previously deported illegal aliens from federal officials and immigration enforcement.
http://feedproxy.google.com/~r/breitbart/~3/_AlTCJJy65w/