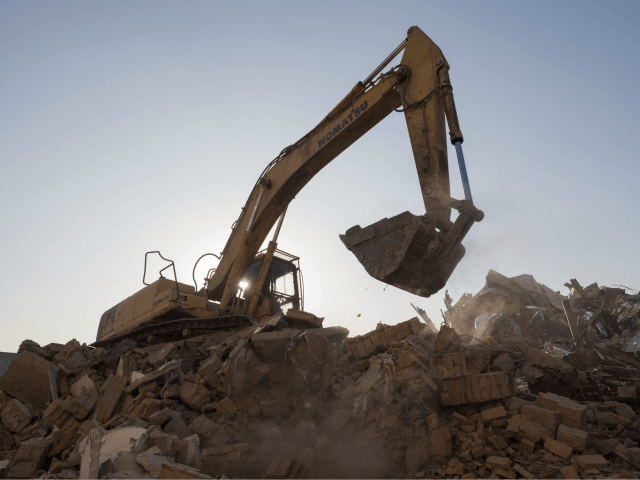 The Danish government will demolish around 1,000 houses in the heavily migrant-populated ghetto of Vollsmose and relocate residents to new areas.
The plan was announced by Danish Prime Minister Lars Løkke Rasmussen earlier in the year who said he wanted to combat the rise of parallel migrant societies forming in Denmark, Sveriges Radio reports.
The Vollsmose area, which is located in Denmark's third largest city Odense, is home to around 9,000 people and has long been considered one of the worst ghettos in the country in terms of criminality and lack of integration.
Like many "vulnerable areas", more commonly referred to as "no-go areas", in neighbouring Sweden, Vollsmose has also seen a rapid decline in school test scores as well as an unemployment rate much higher than other parts of the country.
Peter Rahbæk Juel, the Socialist mayor of Odense, commented on the demolishing of the ghetto saying: "I can understand if those who live there think it's brutal, but doing nothing is also brutal."
In Denmark, 84 Per Cent Of Welfare Recipient Families Are 'Non-Western Immigrants' https://t.co/8TK1TUg6UR pic.twitter.com/Pau51Bp711

— Breitbart London (@BreitbartLondon) March 17, 2016
"The children who grow up in Vollsmose are not given the same chance in life as other children in Denmark. We must break patterns and structures that make young people feel that crime is a better choice than education," he added.
While some have expressed criticism at the Danish government's plans to combat parallel societies, such as forcing the children of migrants to attend special integration classes or face losing welfare benefits, others have welcomed the policies and even want to emulate them.
One politician who wants to copy the Danish policy is populist Sweden Democrats leader Jimmie Åkesson who said that he would like to also relocate people living in Sweden's vulnerable no-go areas and demolish sections of them. Åkesson proposed the project could take several years, but noted it would be the best long-term solution to the issue of no-go areas.
Follow Chris Tomlinson on Twitter at @TomlinsonCJ or email at ctomlinson(at)breitbart.com
http://feedproxy.google.com/~r/breitbart/~3/T03g8gFoIaQ/