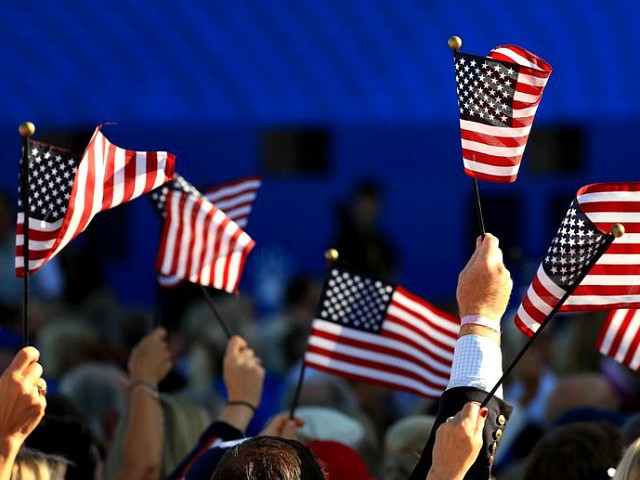 House Democrats are planning to "immediately" investigate the reason President Donald Trump wants American citizens counted on the upcoming 2020 Census.
In March, President Donald Trump's administration announced they would put the citizenship question back on the census. It has not been included since 1950. For seven decades, all residents living in the United States have been counted on the census but have not been asked whether or not they are American citizens, making it impossible for the federal government to know the size of the citizen population versus the immigrant population.
Now, as Democrats are preparing to be the majority in the House after the midterm elections, Rep. Elijah Cummings (D-MD) — who will chair the House Oversight Committee — told Reuters he will investigate why the Trump administration has put the citizenship question back on the 2020 Census.
"There are certain things that mandate that we look at immediately," Cummings said. "One of them is the census because that's right around the corner."
Cummings said the House Oversight Committee must "figure out why [the citizenship question is] there, because to be very frank with you, we have been told some untruths."
As Breitbart News columnist and Kansas Secretary of State Kris Kobach noted, the citizenship question on the census is necessary to further implement congressional apportionment based on the citizen population rather than the current rules that base state representation on the total population — including citizens, illegal alien residents, legal immigrants, and nonimmigrants on visas.
Should congressional apportionment be based on the number of American citizens in each state — which is only possible through asking the citizenship question on the census — Democrat-strong coastal areas with large foreign populations like California and Florida could lose representation, while states with small foreign populations like Wyoming and Ohio would likely gain representation in Congress. Such a rule change would shift power from coastal states to the heartland of the country, Breitbart News reported.
John Binder is a reporter for Breitbart News. Follow him on Twitter at @JxhnBinder. 
http://feedproxy.google.com/~r/breitbart/~3/jL8HkiAU4pE/