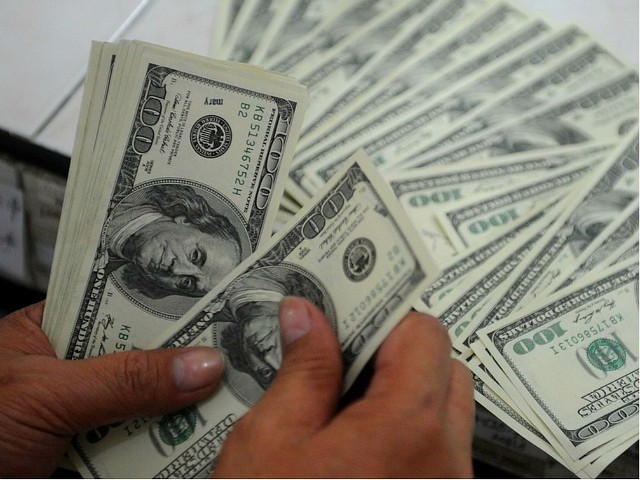 House Democrats have raised more than twice as much campaign cash as their GOP rivals for a spending binge in the final stretch of the 2018 campaign, according to the Center for Responsive Politics.
"In a stunning, record-setting third quarter, Democratic candidates for U.S. House of Representatives raised nearly $250 million for their respective races … Despite an incumbency advantage, Republican candidates were more than doubled in fundraising, collecting nearly $111 million from July through September," the center reported Oct. 17.
Democrats have repeatedly broken their quarterly fund-raising records, while the GOP candidates raised less money in the July to-September quarter than in the prior three months when they raised $117 million, said the center, which tracks political donations.
Overall, the report said:
With an entire quarter remaining in the 2018 election cycle, Democratic candidates have raised approximately $876 million, a record for a congressional election cycle and nearly double the previous-highest amount raised by this point ($458 million in 2008) … Still, Republican House candidates are on pace to set a fundraising record of their own for a single election cycle, having raised $597 million through the first three quarters. The previous-highest [GOP] haul at this point was $554 million in 2012.
Many GOP candidates now have far less cash than their Democratic rivals, according to a survey by Politico:
About half of the 92 GOP incumbents are protecting battleground districts, and some of them posted personal-record fundraising totals in the third quarter of 2018 — but they still found themselves swamped by a combination of incandescent online fundraising for Democrats and bigger donors spreading money to challengers around the country, as 61 Democrats raised over $1 million. Fifty-one House Republicans were out-raised at least 2-to-1, according to POLITICO's analysis of the latest Federal Election Commission filings, while 71 were outspent by their challenger. Only five Democratic House incumbents were out-raised.

…

[A] Republican consultant, granted anonymity to speak candidly, put it more bluntly: "We're getting our asses kicked. Nothing else to say."
The funds raised by individual candidates for House seats are backed up by leadership or business groups, including the National Republican Congressional Committee and the Congressional Leadership Fund.. The center reported on Oct. 15:
So far this cycle, CLF spent $87 million on 51 races, averaging $1.7 million spent per race. Meanwhile, the NRCC spent $47.4 million on 33 races.
The Republican National Committee seems to be rising more funds that the Democratic National Committee, said Politico.
The Republican National Committee raised $56.8 million in the third quarter of the year, including $26.2 million in September—a record amount for one month in a non-presidential election year—according to new figures provided to POLITICO.
The haul brings the RNC's total to $269.9 million so far this cycle.
However, shortfalls in business donations are forcing the groups to stop supporting some candidates, the center said;
In a Kansas City suburb, Yoder faces Sharice Davids, a Democrat rising star who is an ex-MMA fighter and would be the first lesbian Native American in Congress. While the NRCC canceled a $1.2 million ad buy for Yoder, CLF has reportedly not given up on him.

CLF spent $2.5 million so far on Yoder's behalf and has another $750,000 worth of ads slated for the final weeks before the election.

In Michigan, CLF canceled a $2.1 million ad buy for Bishop's re-election. Bishop's opponent, Elissa Slotkin, continues to receive significant support from major Democratic funders.
One huge factor for the GOP is lagging donations from the business groups which have benefited from the GOP's tax-cutting and deregulation successes. The New York Times, for example, reported Oct. 7 that Wall Street donors strongly favor the Democratic Party, despite the support by GOP populists for the tax cut:
"More than ever in my 26-year career on Wall Street, donors are willing to look way beyond concerns of overregulation from Democrats," said Mr. Myers, a longtime Democratic fund-raiser. They just want to elect "Democrats to serve as a check" on President Trump …

Four years ago, in the last congressional midterm, Republican incumbents and candidates outraised Democratic counterparts by more than $50 million in direct donations from the broader finance, insurance and real estate industries, according to the Center for Responsive Politics. And in 2016 and 2012, Republicans outraised Democrats from that group by nearly $50 million and $100 millionrespectively, the data show. This year, Democrats held a narrow $5 million advantage through the middle of the year …

"A lot of Mitt Romney donors are doing nothing," said one New York financial executive and Republican fund-raiser, who, like many, spoke on condition of anonymity to maintain relationships with contributors. "A lot of these guys just completely disappeared."
The House fundraising is just part of the campaign-cash picture — additional funds are being collected and spent by Senators, governors, state and local officials, as well as advocates and opponents of various ballot measures.
'The 2018 elections are already the costliest midterms ever," said an Oct. 15 report by the center. "The total amount of money raised for the 2018 midterms has reached $3.96 billion … With weeks to go before election day, that number surpasses the $3.84 billion spent during the entirety of the 2014 midterms," the report said.
http://feedproxy.google.com/~r/breitbart/~3/boJgGZfgNcg/