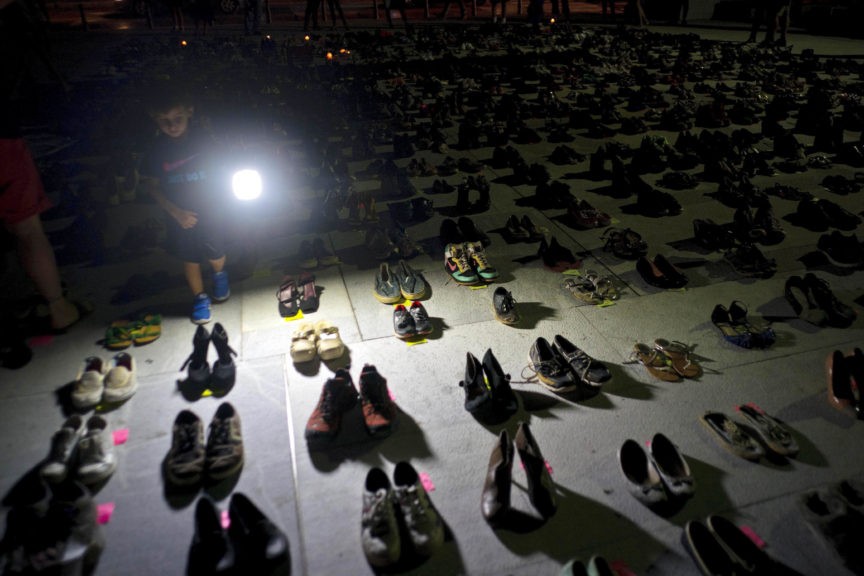 Rep. Nydia Velazquez (D-NY) blamed President Donald Trump for what she said was a spike in suicides across Puerto Rico after Hurricane Maria hit the territory in late 2017.
She offered her comments during a Friday press conference alongside House Minority Leader Nancy Pelosi (D-CA) and Rep. Sheila Jackson Lee (D-TX) in Washington, DC.
Partial transcript below:
NYDIA VELAZQUEZ: We know now that these conditions resulted in the almost 3,000 loss of our fellow citizens. Whether it was from dialysis machines and medical care not functioning, a loss of air conditions in extreme heat, or the suicide rate spiking in despair, this death toll can be attributed to Maria and the administration's response.

…

As President of the United States, your very first responsibility is to protect the lives of American citizens after disasters. Instead, your administration created a humanitarian crisis through inadequacy preparation and an incompetence response.

…

SHEILA JACKSON LEE: We have been affirmed and reaffirmed that 3,000-plus died, and as I've seen Congresswoman Velazquez cry because people in Puerto Rico are committing suicide, then I think what we're here [to do] today is to give solutions, to plea for the money, and to demand that the administration stand up for its responsibilities realizing that the greatest job that they have is when the American people are in war [or] in disaster. The administration needs to do its job.
WATCH:

According to C-SPAN's automated transcript, "money" was mentioned 37 times by Democrats during the press conference.
Follow Robert Kraychik on Twitter.