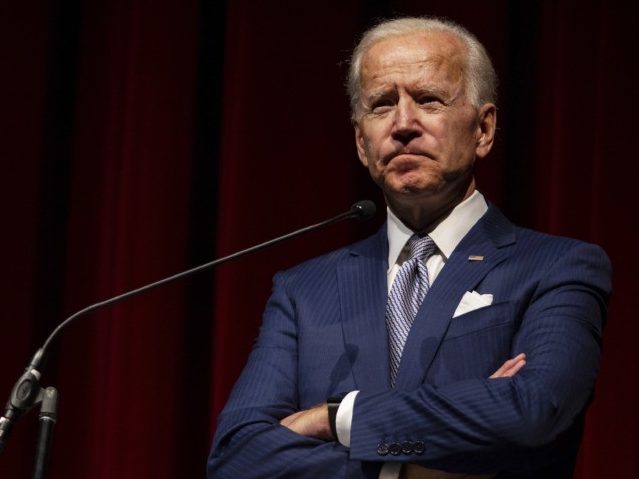 Despite Joe Biden's popularity among Democrat voters, strategists in the party think Biden running for the presidential nomination is a "bad, bad idea."
"This last election cycle, we've seen a whole new level of energy that has emerged through a lot of fresh faces, and the party has moved in that direction and wants to hear new ideas and different messages," Norm Sterzenbach, a former executive director of the Iowa Democratic Party who now is a consultant, told McClatchy.
"I'm not convinced Biden is the right way to go at this point in time," Jim Manley, a Democrat operative said in the McClatchy report.
"The folks I've talked to are a little taken aback" with his interest in running, Manley said. According to McClatchy:
McClatchy interviewed 31 Democratic strategists — pollsters, opposition research experts, media consultants, ex-party officials, and communications specialists — from across the country about a potential Biden campaign. Nine agreed to speak on the record; all others quoted anonymously do not plan to be affiliated with any candidate running in the presidential primary.

Strikingly, these conversations yielded a similar view: The Democratic political community is more broadly and deeply pessimistic about Biden's potential candidacy than is commonly known. While these strategists said they respect Biden, they cited significant disadvantages for his campaign — from the increasingly liberal and non-white Democratic electorate to policy baggage from his years in the Senate and a field of rivals that includes new, fresh-faced candidates.
McClatchy quotes an anonymous source when comparing a Biden presidential bid with Hillary Clinton's failed campaign.
"We heard it with Hillary, and we saw it happened," the source said. "And there's a lot of reason to think he would wind up a significantly weaker candidate than Hillary."
"Many of these strategists say that if Biden did win the nomination, they don't think he would have a better chance of defeating Donald Trump than other top-tier contenders such as Kamala Harris or Kirsten Gillibrand," McClatchy reported, adding that this is despite the fact that many Democrats see Biden as the "safe choice."
A strategist who is named in the McClatchy piece puts identity politics into the analysis of Biden's chances to finally make it to the White House.
"Let's be honest: He's an older white guy," said Jim Cauley, a Kentucky-based Democratic strategist. "Does he connect with the base?"
But experience counts, another Democrat pollster said in the McClatchy report.
"He was Barack Obama's vice president," Celinda Lake said. "And so there's no question in people's minds he can handle the job, knows the job, can do a good job."
But sometimes the longer one's record, the more problematic the campaign trail can be.
"He brings a lot to the table in terms of strengths," Mike Mikus, a Pittsburgh-based Democratic strategist said. "But because of his long record in the Senate, unlike a lot of the other candidates, he has a lot more pitfalls that he faces."
But according to a CNN poll, rank and file Democrats like the idea of a Biden candidacy:
More than six in 10 Democratic and Democratic-leaning voters say former Vice President Joe Biden should make a run for president, according to a recent CNN poll conducted by SSRS, and half of all Americans say they would be at least somewhat likely to back him should he run for the White House.

Among Democrats, Biden has greater support than anyone else tested: 44 percent say they are very likely to support him, 32 percent say so of Harris, 30 percent Vermont Sen. Bernie Sanders, 21 percent Massachusetts Sen. Elizabeth Warren, 19 percent New Jersey Sen. Cory Booker, and 15 percent former Texas Rep. Beto O'Rourke.
Follow Penny Starr on Twitter
http://feedproxy.google.com/~r/breitbart/~3/K7emwfHuTNo/