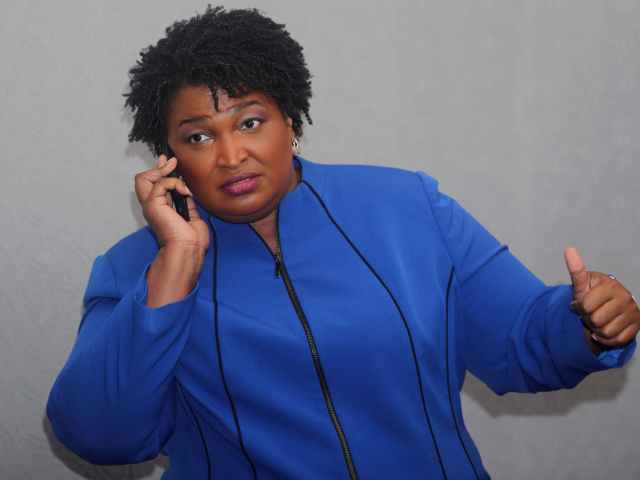 Georgia gubernatorial candidate Stacey Abrams (D) is running on pledges to ban an entire category of firearms and repeal the campus carry law that allows concealed permit holders to be armed on campus for self-defense.
Abrams also wants to implement other gun controls, including universal background checks.
The Atlanta Journal-Constitution indicates that Abrams ignoring Democrats' previous habit of running as moderate on guns, then pushing for gun control once elected. Instead, she is literally running on a gun control platform.
According to AJC:
Stacey Abrams and other leading Democrats have broken from decades of conventional party strategy in Georgia in this year's midterms by calling for new firearms restrictions. Abrams and others say voters shell-shocked from a spate of mass shootings are now more supportive of her calls for universal background checks for private sales of firearms, a ban of high-powered assault rifles and a repeal of campus gun legislation.
Abrams campaign webpage shows that she is also pledging to put gun confiscation orders in place. Such orders, commonly referred to as "red flag laws," allow judges to issue orders empowering police to come to a gun owner's home and take his or her firearms.
Such laws exist in Maryland and did nothing to prevent the June 28, shooting at Capital Gazette in Annapolis. The laws were also powerless to stop the September 20, shooting at a Rite Aid facility in Aberdeen.  Such laws also exist in Florida, where they failed to stop the August 26, Jacksonville Landing attack and they exist in California, where they have failed to stop so many attacks that it would grow redundant to list each of them.
But Abrams is pushing the confiscatory laws anyway, just as Democrats on the national stage are pushing them. In fact, every gun control she touts is a gun control being touted by Democrats nationally. The only difference is that she wants to bring those gun controls to Georgia specifically.
Ironically, although Abrams is pushing an ban on an entire category of rifles she keeps insisting that she is "not planning to confiscate and ban guns."  She has not explained how a ban can be something other than a ban. 
AWR Hawkins is an award-winning Second Amendment columnist for Breitbart News, the host of the Breitbart podcast Bullets with AWR Hawkins, and the writer/curator of Down Range with AWR Hawkins, a weekly newsletter focused on all things Second Amendment, also for Breitbart News. He is the political analyst for Armed American Radio. Follow him on Twitter: @AWRHawkins. Reach him directly at awrhawkins@breitbart.com. Sign up to get Down Range at breitbart.com/downrange.
http://feedproxy.google.com/~r/breitbart/~3/ix3cxMDCBYg/