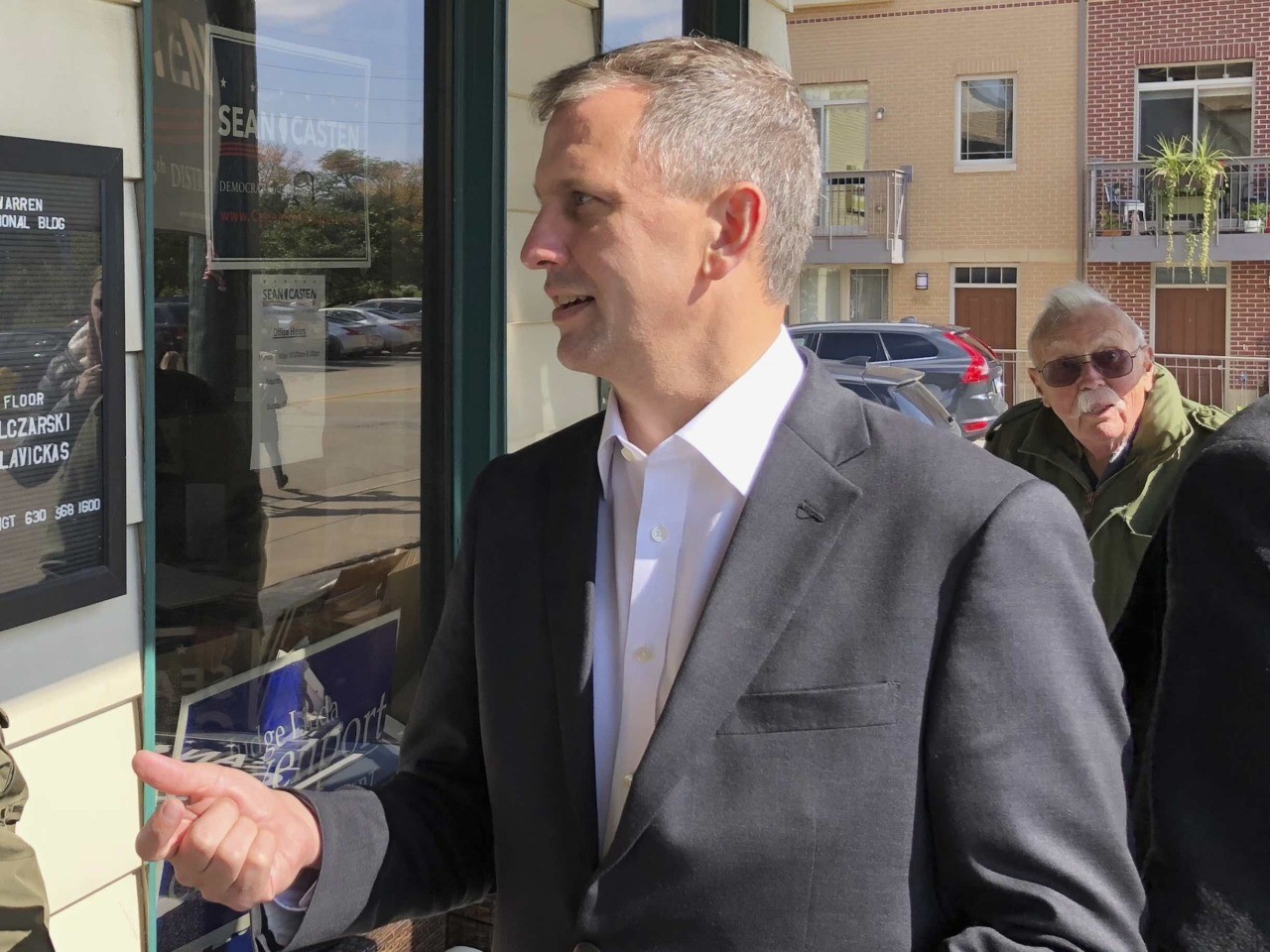 Rep. Peter Rosam (R-IL) is hitting his Democrat challenger, businessman Sean Casten, for lobbying for tax breaks for years — then attacking tax cuts as he tries to unseat Roskam in the hotly contested 6th congressional district of Illinois.
In an ad released in September, Roskam pointed out that Casten had been a registered lobbyist,seeking benefits from tax breaks — but now opposes President Donald Trump's tax cuts. "With 'Shady' Sean Casten, it's special interest tax breaks for him, and higher taxes for you," the ad concluded.
Casten called the ad "lies," according to NBC Chicago.
However, Casten did testify in 2007 before the Senate as president of the Recycled Energy Development (RED) company, and as chairman of the U.S. Clean Heat and Power Association, asking for tax credits to help his industry: "The private sector will mobilize rapidly in response to accurate price signals – but if you don't pay for it, they won't come. … We need a level playing field. … I urge this committee to use the tax tool to help reduce wasted energy and enhance efficiency" (original emphasis). RED benefited from a variety of tax preferences.
The Roskam campaign alleges that Casten even lobbied Roskam himself — indirectly, through another industry association in which companies he founded, and that continue to employ him a consultant. The "Heat is Power Association" (HiP), which describes itself as "the trade association for the waste heat to power (WHP) industry," in asked Congress for special tax benefits in the emerging tax cut legislation then under consideration. Roskam was chair of the Subcommittee on Tax Policy of the House Ways and Means Committee, which writes tax laws.
The Casten campaign did not return a request by Breitbart News for comment on these allegations.
Joel B. Pollak is Senior Editor-at-Large at Breitbart News. He is a winner of the 2018 Robert Novak Journalism Alumni Fellowship. He is also the co-author of How Trump Won: The Inside Story of a Revolution, which is available from Regnery. Follow him on Twitter at @joelpollak.
http://feedproxy.google.com/~r/breitbart/~3/duBdu0kbHok/