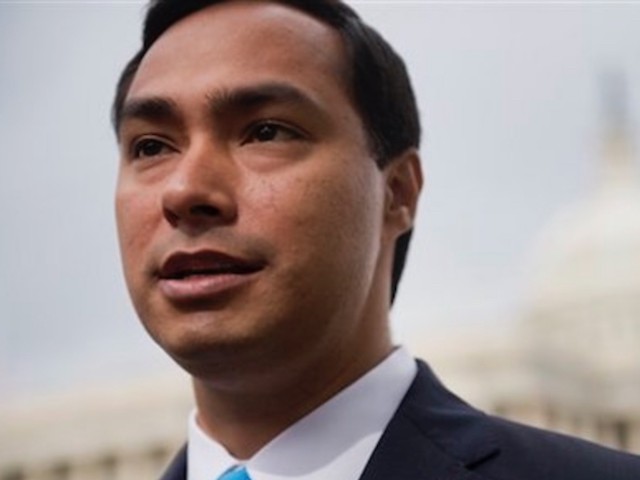 Democrat Congressman Joaquin Castro cited unspecified reports on Friday that Kushner may have offered a "hit list" to the crown prince of Saudi Arabia.
The Texas congressman claimed on Friday — without evidence — that he had seen "reporting" suggesting "Jared Kushner may have, with U.S. intelligence, delivered a hit list, an enemies list, to the crown price, to MBS, in Saudi Arabia and that the prince may have acted on that."
When CNN host Poppy Harlow attempted to derive a source for the grave claim, Castro responded only that he had "seen reporting to that effect … That needs to be investigated." He did not correct himself until hours later, in a series of tweets:
To be clear, I did not intend to accuse @jaredkushner of orchestrating anything. Based on press reporting, I'm asking for Congress to open an investigation of whether any US Intelligence was shared with Saudi Arabia that led to political persecution or killing of #Khashoggi (1/7) https://t.co/31vUT7bEUc

— Joaquin Castro (@JoaquinCastrotx) October 19, 2018
White House Press Secretary Sarah Huckabee Sanders called Castro's unverified accusations "an outrageous slanderous lie without a shred of proof":
.@JoaquinCastrotx's allegation is an outrageous slanderous lie without a shred of proof, it's reprehensible for a sitting Congressman and supposed "news" outlets to continue citing an article that used unnamed sources and was completely debunked.https://t.co/xf2Zhitg8B

— Sarah Sanders (@PressSec) October 19, 2018
Meanwhile, the nation braces for offical confirmation of the missing Saudi journalist Jamal Khashoggi's fate. President Donald Trump said it "looks" like Khashoggi is dead, and threatened "very severe" consequences for Saudi leaders if they are found to have had a hand in his death.
http://feedproxy.google.com/~r/breitbart/~3/5aGjU2GcZo8/