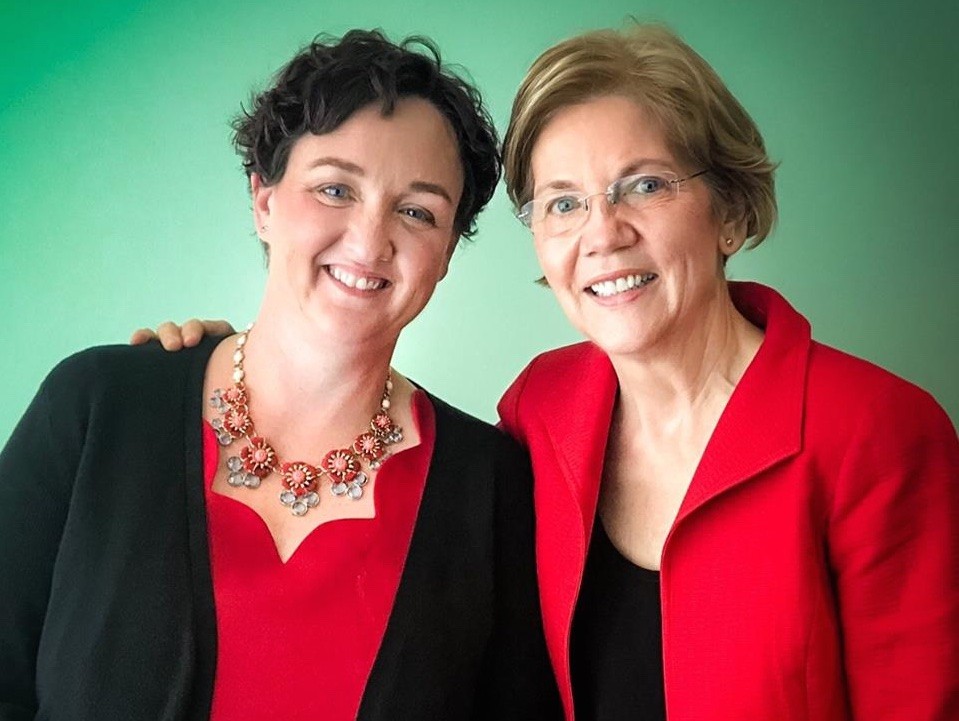 Democrat Katie Porter has unseated Republican Mimi Walters in California's 45th congressional district, shortly after overtaking the incumbent a week after Election Day as officials counted mail-in ballots.
The Associated Press called the race on Thursday evening. Nine days earlier, it appeared Walters had survived the challenge from Porter, a law professor at UC Irvine and protégée of Sen. Elizabeth Warren (D-MA). On Election Day, Walters was ahead of Porter by 3.4%. But by Thursday night, Porter led by almost 4,000 votes of nearly 250,000 cast.
Walters seemed to realize the writing was on the wall several days earlier, when she gave up her bid to lead the National Republican Congressional Committee (NRCC), the House campaign arm of the Republican Party.
Porter's win could mean that traditionally conservative Orange County will have no Republican representatives. As Walters fell, former state legislator Young Kim saw her lead over Demorat Gil Cisneros erased in the 39th congressional district.
Porter was considered by many observers — including Democrats — too left-wing for the district, and seemed to have flip-flopped on the issue of the gas tax, which had been important to California voters.
However, the Democrats' superior turnout operation and intense motivation proved decisive, in Orange County as elsewhere in the state and around the country.
Walters may also have been punished for voting for the Republicans' tax cut last year. Though the tax cut lowered overall rates, it hurt wealthy taxpayers and property owners in high-tax, Democrat-run jurisdictions because it capped the state and local tax (SALT) deduction at $10,000.
Joel B. Pollak is Senior Editor-at-Large at Breitbart News. He is a winner of the 2018 Robert Novak Journalism Alumni Fellowship. He is also the co-author of How Trump Won: The Inside Story of a Revolution, which is available from Regnery. Follow him on Twitter at @joelpollak.
http://feedproxy.google.com/~r/breitbart/~3/a3yje2zfkPQ/