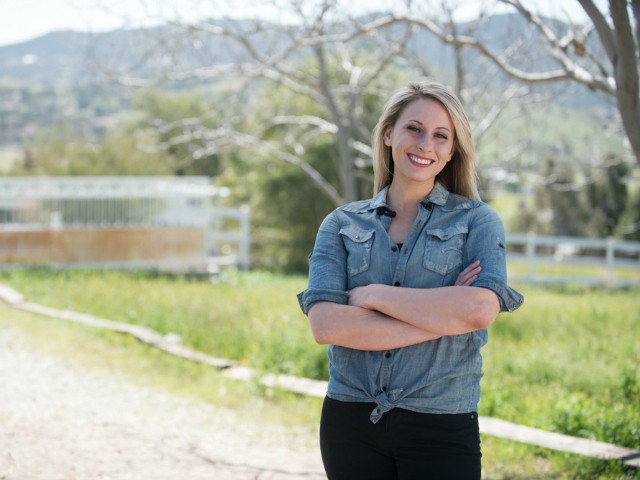 Democrat Katie Hill is running for California's 25th Congressional District and admits she wants to mandate California's gun control for all Americans.
Ironically, Hill also claims to be pro-Second Amendment.
She does not mince words in her campaign statement about guns:
Like we already have in California, I support a federal ban on assault weapons, high capacity magazines and bump stocks, as well as increasing waiting periods, raising the minimum age to purchase all weapons, and expanding our current background check system. These measures can have a significant impact on reducing gun violence, while also adequately retaining the right to bear arms.
Voters in the 25th District will have to ask themselves if they simply want a robust Second Amendment or if they are happy with simply "adequately" retaining a right to bear arms.
Moreover, voters will have to consider that many of the gun control measures Hill outlined have been on the books for decades, yet they did nothing to prevent the May 23, 2014, Santa Barbara attack (three shot dead, three stabbed to death); the December 2, 2015, San Bernardino, attack (14 killed); the October 8, 2016, fatal ambush attack on two Palms Springs police officers; the April 18, 2017, Fresno shooting (three killed); the March 9, 2018, Yountville Veterans Home attack (three killed); the September 13, 2018, Bakersfield attack (five killed); and many more.
In fact, California's gun control is a case study of how even the more stringent laws fail to deter determined attackers. 
Hill claims to be pro-Second Amendment, but she wants to export California gun control to the rest of the country. Moreover, she is supported by Michael Bloomberg's Moms Demand Action.
AWR Hawkins is an award winning Second Amendment columnist for Breitbart News, the host of the Breitbart podcast Bullets, and the writer/curator of Down Range with AWR Hawkins, a weekly newsletter focused on all things Second Amendment, also for Breitbart News. He is the political analyst for Armed American Radio. Follow him on Twitter: @AWRHawkins. Reach him directly at awrhawkins@breitbart.com. Sign up to get Down Range at breitbart.com/downrange.
http://feedproxy.google.com/~r/breitbart/~3/ZPgD9XPaIcE/