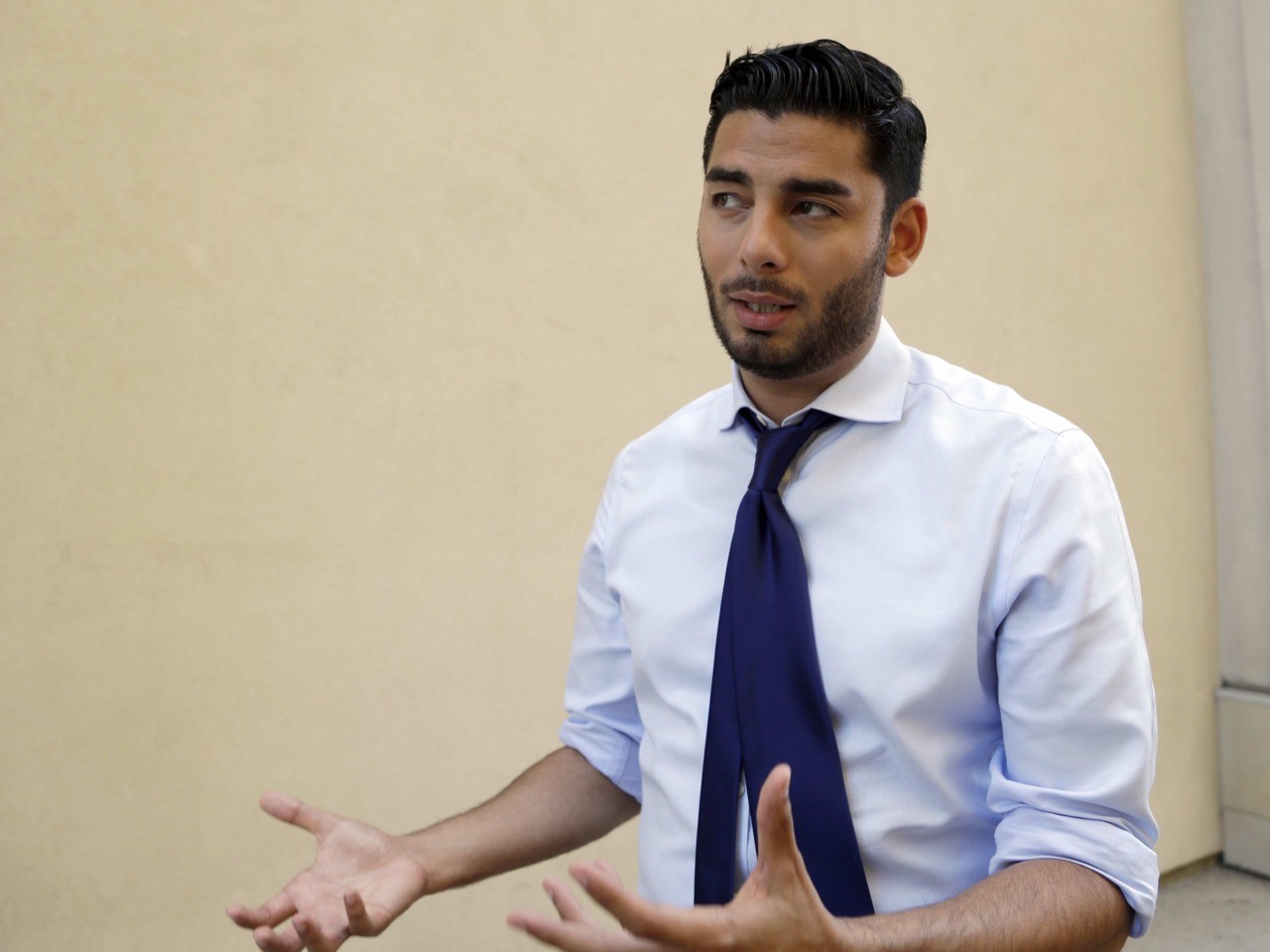 The campaign of Democrat Ammar Campa-Najjar, who is running against incumbent Republican Rep Duncan Hunter Jr. (R-CA) in California's 50th congressional district, donated $650 to the Council on American-Islamic Relations (CAIR) in 2017, public records show.
As Breitbart News has noted:
In 2007-8, CAIR was named an unindicted co-conspirator in the terror financing trial of the Holy Land Foundation for Relief and Development. That case, in turn, led the FBI to discontinue its work with the organization. In 2009, a federal judge ruled that the government "produced ample evidence to establish" the ties of CAIR with Hamas, the Palestinian terror organization . The United Arab Emirates labeled CAIR a terrorist organization in 2014 (a decision that the Obama administration opposed).
In 2015, following a radical Islamic terror attack in San Bernardino by a husband-and-wife team who killed 14 people and wounded 22 others, CAIR ensured the terrorists had an Islamic burial, and provided legal assistance to their family. Hussam Ayloush, the director of CAIR's Los Angeles chapter, told CNN that U.S. foreign policy was partly to blame for providing the attack.
It is not clear why Ammar Campa-Najjar's campaign donated the money to CAIR. Federal Election Commission (FEC) records list the purpose of the contribution as a "civic donation," made to CAIR's Washington, DC, office.
The Islamist Money in Politics project (IMIP), a program of Daniel Pipes' Middle East Forum, reported last week that Campa-Najjar had received nearly $9,000 in campaign contributions from CAIR officials.
Campa-Najjar is a Christian, and has condemned the terrorism committed by his grandfather, Muhammad Yusuf al-Najjar, who was involved in the notorious murder  of 11 Israeli athletes at the 1972 Olympic Games in Munich, Germany.
Still, it is unclear why CAIR officials would have donated to him — and why his campaign would have donated to CAIR.
IMIP research fellow Oren Litwin told Breitbart News, via e-mail: "Politicians clearly can't control who donates to them; still, it is interesting that prominent Islamists have chosen to support Mr. Campa-Najjar when other Arab or Muslim candidates, such as fellow Californian Omar Qudrat [a Republican running in California's 52nd district], receive zero donations from Islamists. The question is, what makes Mr. Campa-Najjar so much more attractive to them?"
Breitbart News also reported Wednesday morning that Palestinian ambassador Feda Abdelhady Nasser, who is the Deputy Permanent Observer of the State of Palestine [sic] to the United Nations, donated $250.00 to Campa-Najjar's campaign in 2017.
Campa-Najjar is running close behind Hunter in recent polls. Hunter and his wife were indicted earlier this year on federal charges of misusing campaign funds; Hunter says the charges are "politically motivated."
Joel B. Pollak is Senior Editor-at-Large at Breitbart News. He is a winner of the 2018 Robert Novak Journalism Alumni Fellowship. He is also the co-author of How Trump Won: The Inside Story of a Revolution, which is available from Regnery. Follow him on Twitter at @joelpollak.
http://feedproxy.google.com/~r/breitbart/~3/No442UjsaOE/