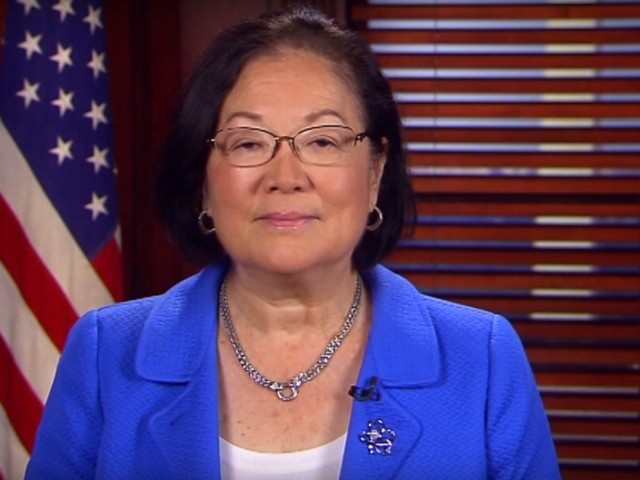 Friday on CNN's "New Day," Sen. Mazie Hirono (D-HI) reacted to the report President Donald Trump has his eyes on former Attorney General William Barr to serve again as attorney general and State Department spokeswoman Heather Nauert to serve as United Nations ambassador to replace outgoing Nikki Haley.
Hirono questioned Barr as Jeff Sessions' replacement, arguing that Trump is looking for people who will "protect him" and "cover for him" because Barr has defended former FBI Director James Comey's firing and been critical of FBI special counsel Robert Mueller's team.
On Nauert's nomination, Hirono said she would have "difficulty" supporting her due to her lack of experience.
"I do not know that being loyal to the president is the uppermost qualification. It is for the president, but it isn't for me," Hirono said.
She added Trump "very clearly" struggles to find experienced and qualified people for jobs within the administration.
Follow Trent Baker on Twitter @MagnifiTrent
http://feedproxy.google.com/~r/breitbart/~3/zcSGIVz8HMU/