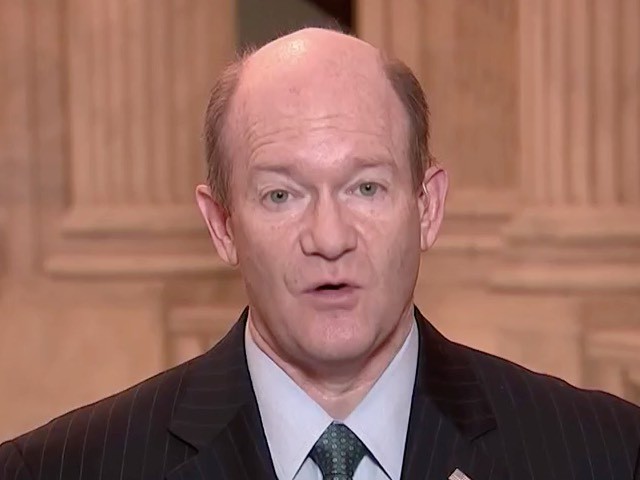 Count Sen. Chris Coons (D-DE) as a "no" on Supreme Court justice nominee Brett Kavanaugh's confirmation.
Coons, a member of the Judiciary Committee, said on MSNBC's "Morning Joe" Tuesday that he has "already heard enough" of the nominee's "extreme views on presidential power" and his understanding of the Constitution to justify a "No" vote on Kavanaugh.
"My reasons for voting against Judge Kavanaugh are deeply rooted in my grave concerns about his extreme views on presidential power," stated Coons. "That's the main thing I focused on in questioning him. He's also got ways in which he has spoken and written and decided on issues about individual liberty and our understanding of the Constitution in the modern era that I think are also outside the mainstream. So, I thought it was important to make it clear that I already have heard enough to, in my view, justify a 'No' vote and I intend to fully participate in what I expect will be an open and fair process where Dr. Ford's disturbing allegations are going to be given full weight."
Coons went on to say he takes Dr. Christine Blasey Ford's claims of sexual misconduct by Kavanaugh over 30 years ago at "face-value" and the country needs to "listen to women who raise accusations of sexual assault."
"We need a fuller development of the facts," he added.
Follow Trent Baker on Twitter @MagnifiTrent
http://feedproxy.google.com/~r/breitbart/~3/FE71N-nCSWA/