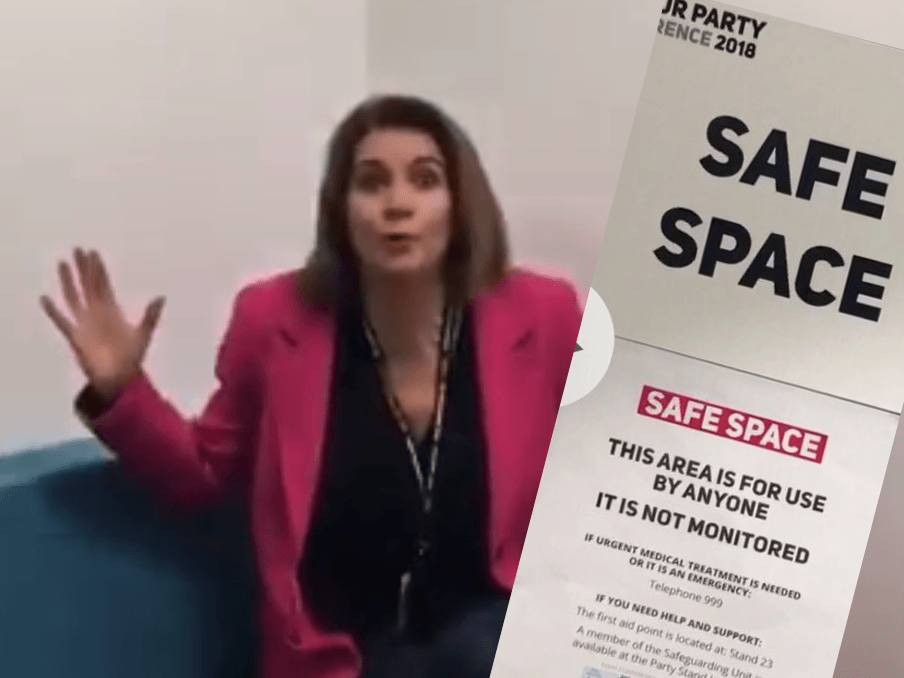 Disability activists have threatened to report TalkRadio host Julia Hartley-Brewer to the police for 'hate crime' after she violated one of their designated safe spaces by using the scary word "Boo!" at the Labour party conference.
It sounds like a joke. But the complainants are taking it dead seriously.
According to Disability News Service, which is trying to whip up this confected furore:
[One victim of Hartley-Brewer's safe space violation] praised the support she was given by Disability Labour and said she was now set to report the incident to the police as a potential disability hate crime.
and
A Labour spokeswoman told DNS in a statement: "During conference, the Labour party received a number of complaints about talkRADIO presenter Julia Hartley-Brewer's behaviour during conference, which we looked into immediately.

"It became apparent that she had caused considerable distress to vulnerable groups, including to delegates with conditions including Asperger's, autism and anxiety disorders.
and
"It is nothing less than a hate crime against disabled people in vulnerable situations, especially those who are neuro-diverse or have mental health issues.

"Everybody in the party is sickened that this happened. It is beyond belief that she thought this was a reasonable thing to do."
So what did Julia Hartley-Brewer actually do to merit this outrage and upset?
She made a harmless video, lightly mocking the concept of 'Safe Spaces'.
Comrades, if you're feeling triggered at the Labour Party conference, don't worry, we've found the official #SafeSpace… #Lab2018 @talkRADIO pic.twitter.com/ssoJRpfvrJ

— Julia Hartley-Brewer (@JuliaHB1) September 24, 2018
And that's it. Julia Hartley-Brewer used the word "boo" in a room empty save for the colleague who was filming her.
The left is now beyond parody. Five years ago, this might have been a mildly preposterous South Park sketch.
Now it is reality.
http://feedproxy.google.com/~r/breitbart/~3/uxUxWr7Smsw/