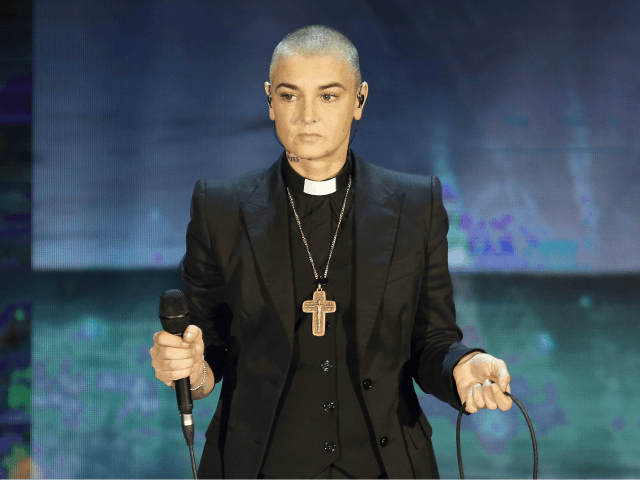 Sinead O'Connor, the bald Irish chanteuse best known for her Prince cover "Nothing Compares 2U", has converted to Islam.
What conclusions can we draw from this?
No more pop hits.
The tragic precedent was set by pop's previous most famous Muslim convert, Yusuf Islam — the artiste formerly known as Cat Stevens. When Cat was Cat, the hits kept rolling — "Morning Has Broken", "Wild World", "Father and Son". His album Tea for the Tillerman has sold three million copies; "Sitting" (from Catch Bull at Four) was nearly used as the theme tune to The Office till Ricky Gervais changed his mind. But after he became Yusuf — zip, nada. Partly, he was creatively spent, but partly he'd been told by some Muslims that music was haram. So he stopped making music for thirty years. In the 2000s, he resumed his career, but it was never quite the same.
No more suicidal depression.
Well, let's hope so. Last year, as Breitbart reported, O'Connor said in a heartrending Facebook video that she was mentally ill and close to suicide. She would certainly not be the first troubled kufar to seek solace in the bracing rigours of Islam. Daniel Pipes has been keeping a list. It even includes the unlikely figure of actress, model, businesswoman, whatever Lindsay Lohan.
No more religious conversions
Born a Roman Catholic and educated by nuns, in the late nineties O'Connor was ordained as a priest in the Irish Orthodox Catholic and Apostolic Church (an independent Catholic group not in communion with the Catholic Church).
In 2007, she was still claiming to be a Christian, telling one interviewer: "I think God saves everybody whether they want to be saved or not. So when we die, we're all going home… I don't think God judges anybody. He loves everybody equally."
She describes her conversion to Islam as "the natural conclusion of any intelligent theologian's journey." Which it is, almost by definition. Once you've converted to Islam that's the end of the religious road: it doesn't look kindly on apostates…
No more jokes
Well, not unless you're braver than I am…
http://feedproxy.google.com/~r/breitbart/~3/12N-aCK0mIo/