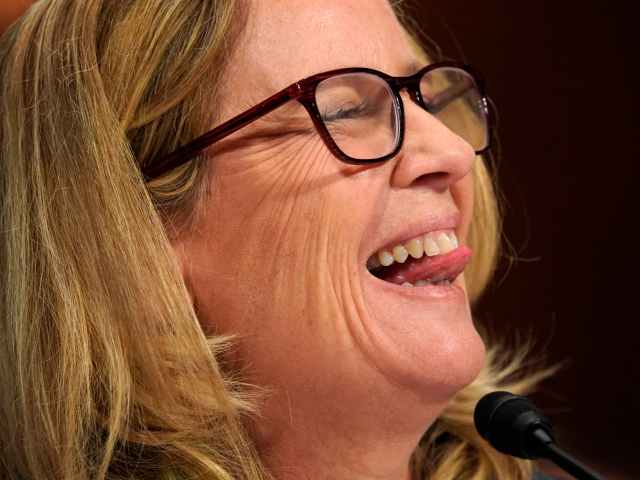 Dating app Bumble took out a full-page "Believe Women" advertisement in the Wall Street Journal following Judge Brett Kavanaugh's hearing before the Senate last week.
The advertisement simply read, "Believe Women," along with Bumble's logo, while the company added, "We believe you" in a statement.
"We believe you. And we want to help. We're making a $25K donation to [the Rape, Abuse & Incest National Network] today in honor of all survivors of sexual violence," Bumble declared on Instagram. "Reminder: This week's news may be difficult and triggering for people around you. Please be kind. #BelieveWomen #BelieveSurvivors."
"It is an important moment to remember that for too long, women have been perceived as less," expressed Bumble founder and CEO Whitney Wolfe Herd. "Whether that is in believing them or respecting them or honoring them or investing them or paying them. Enough is enough. Here we are as this company with profitability. Not every woman has the ability to take a full page ad out and share what they want to say. It is on us to use our voice in a constructive way."
"You have to remember that this is polarizing. We are taking a risk every time we do something like that and that is fine," she continued. "I would not want to be in this business if we were not doing something that stood for something."
In March, Bumble banned users from posting pictures featuring guns following the anti-gun March For Our Lives protests, and made a $100,000 donation to the gun control organization.
As previously reported, Wolfe Herd "filed a sexual harassment and discrimination lawsuit against Tinder in 2014," and "sits on the Anti-Defamation League's Center for Technology and Society, which pledges to crackdown on 'hate speech.'"
http://feedproxy.google.com/~r/breitbart/~3/I8i0qqZS0j0/