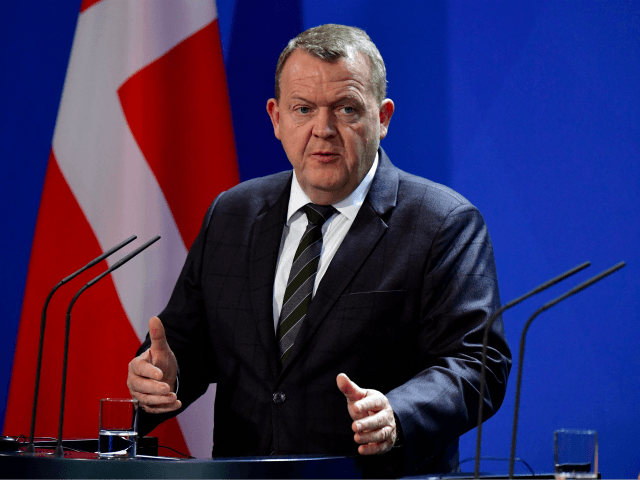 Danish Prime Minister Lars Lökke Rasmussen has demanded that the European Union waive a clause requiring member states to take in asylum seekers calling the measure "wrong."
The Danish leader made his remarks in a speech to the European Parliament Wednesday saying that each individual member state of the political bloc should be able to offer different kinds of support like helping secure the external border rather than all be forced to take in asylum seekersm Sveriges Radio reports.
"Compelling all EU countries to receive refugees is completely wrong," Rasmussen said and has joined Austria, which currently holds the rotating EU presidency, in backing a policy that would have migrants be given protection in the area they land rather than be distributed across the political bloc.
Both Austria and Denmark have also supported a motion that would not allow migrants rescued at seas in the Mediterranean the ability to apply for EU asylum.
Denmark: Majority Agree Asylum Should Focus on Repatriation, Not Integration https://t.co/7q28ReSSz6

— Breitbart London (@BreitbartLondon) September 13, 2018
The stance is a stark contrast to Denmark's neighbour Sweden, which has pushed for the EU to force other countries to take migrants with Prime Minister Stefan Löfven saying in September, "I will continue to pursue the issue of compelling countries to accept a quota of refugees coming to Europe because all countries have a responsibility to receive asylum seekers."
Denmark's much tougher migrant policies, including announcing the demolition of problem migrant populated ghetto areas, have put them at odds with many of Sweden's political parties except for the populist Sweden Democrats which has also advocated such measures to combat the rise of "vulnerable areas" often referred to as no-go zones.
Jimmie Åkesson, leader of the Sweden Democrats, suggested that the areas would be able to "start over from the beginning."
The populist leader has also supported using the armed forces to aid Swedish police operating in no-go zones to fight against the rise of organised criminal gangs, citing Denmark as a country with a similar policy.
Follow Chris Tomlinson on Twitter at @TomlinsonCJ or email at ctomlinson(at)breitbart.com
http://feedproxy.google.com/~r/breitbart/~3/IueOeHKbryQ/