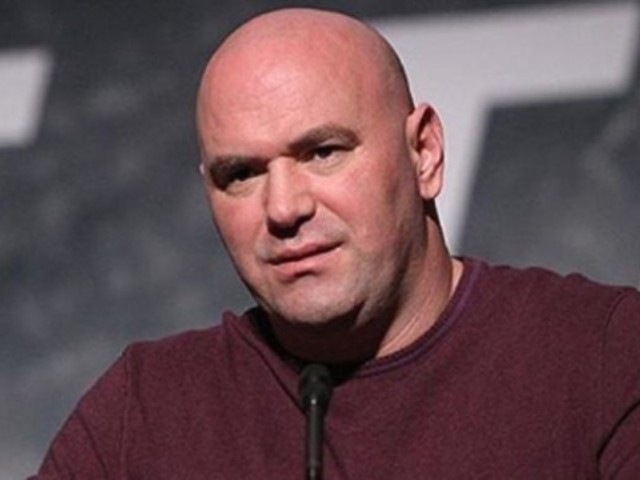 UFC President Dana White blasted those involved in luring Chuck Liddell out of retirement for another fight last weekend, including Oscar De La Hoya, Golden Boy Promotions, and the California State Athletic Commission.
Liddell came out of a seven-year retirement to take on old rival Tito Ortiz, 43, who scored a knockout on Liddell in the last minute of the fight. Handing Liddell his seventh career knockout loss, ESPN reported.
But White was "disgusted" by the whole extravaganza and slammed the promoters for luring Liddell out of retirement. As far as White is concerned, the 48-year-old Liddell retired at the right time seven years ago and should never have gotten back in the ring.
Speaking on UFC Unfiltered on Tuesday, White came out swinging over the situation.
"Listen, I love Chuck Liddell, and I don't ever want to badmouth Chuck Liddell or even let people think I'm remotely badmouthing Chuck Liddell," White began. "But the reality is, first of all, I heard last week the cokehead, 'Oscar De La Weirdo,' is talking s—, that I don't have any place to tell guys when to retire. It's called friendship.
"It's friendship, you f—ing cokehead," White grumbled. "I've been friends with Chuck Liddell for 20 years, and the reality is Chuck Liddell retired when he should have retired eight or nine years ago."
White also slammed the California State Athletic Commission for even allowing the fight to take place at all.
"Chuck Liddell is almost 50 years old and has no business fighting anymore. The fact the state of California let that fight happen is disgusting," White thundered calling Liddell a "superstar."
White went on to say the commission did Liddell no favors at all, "Anybody who claims to be a friend of Chuck Liddell and was anywhere near [that fight] is full of s—. They're not a friend of Chuck Liddell. To let him go in and fight this fight is terrible."
Liddell and Ortiz had a long rivalry and met twice with Liddell winning both fights before Liddell retired. But after last weekend's bout, Ortiz himself retired.
Follow Warner Todd Huston on Twitter @warnerthuston.
http://feedproxy.google.com/~r/breitbart/~3/qp1d_odDriQ/