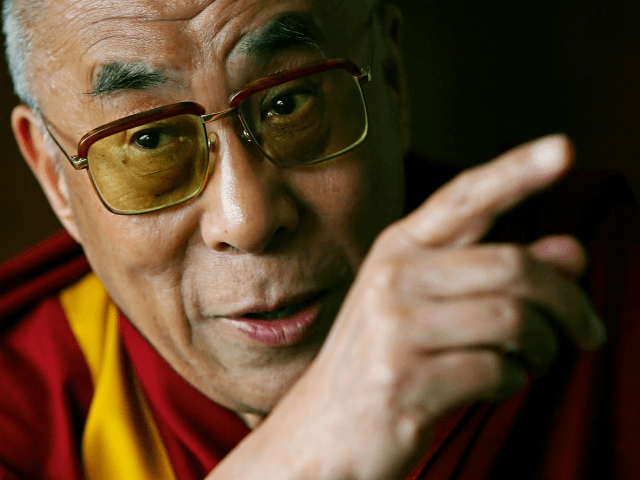 The Dalai Lama played down recent allegations of historic sexual abuse at the hands of Buddhist teachers this weekend, saying that such claims are "nothing new."
The 83-year-old spiritual leader, admired by millions of Buddhists around the world, made the comments during a four-day trip to the Netherlands, where he met with victims of sexual abuse allegedly committed by Buddhist teachers.
Some of the victims had launched a petition calling on the Dalai Lama to take action and investigate their accounts. "We found refuge in Buddhism with an open mind and heart, until we were raped in its name," they wrote in their petition.
"I already did know these things, nothing new," the Dalai Lama said in an interview on the Dutch public NOS late on Saturday evening. "Twenty-five years ago someone mentioned about a problem of sexual allegations at a conference for western Buddhist teachers in Dharamshala, a hill town in northern India."
"[Those responsible] don't care about the Buddha's teaching," he continued. "So now that everything has been made public, people may concern about their shame."
His comments come amid a brewing scandal within the Buddhist religion in which several Tibetan lamas teaching in the West stand accused of sexually abusing their subjects. The case is similar to the problems the Catholic Church currently faces amid growing evidence of widespread cover-ups by senior clergy dating back multiple decades.
"What we want from him is that he is very clear about the fact that religious leaders in the Tibetan Buddhist tradition are not above the law," said Oane Bijlsma, a participant in the meeting. "That even if they claim that their tradition endorses behavior that is supposedly beyond good and evil, it can never be the case."
Tseten Samdup Chhoekyapa, a spokesperson for the Dalai Lama in Europe, said last week that the spiritual leader "has consistently denounced such irresponsible and unethical behavior." The Dalai Lama since has confirmed he will discuss the issue at a meeting with Tibetan spiritual leaders in Dharamshala in November.
Last week, the Dalai Lama also hit the news headlines after suggesting that "Europe belongs to the Europeans" and asserting that refugees should repatriate themselves so they can rebuild their homelands.
"Receive them, help them, educate them … but ultimately they should develop their own country," he said. "I think Europe belongs to the Europeans."
Follow Ben Kew on Facebook, Twitter at @ben_kew, or email him at bkew@breitbart.com.
http://feedproxy.google.com/~r/breitbart/~3/Y8lcN9Ez1JA/