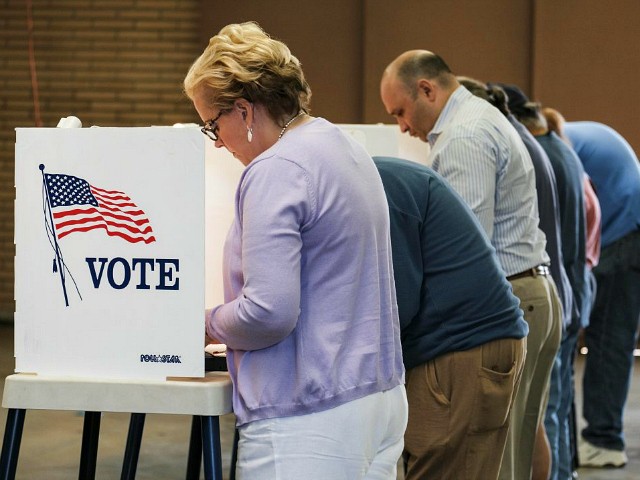 Three of four crucial House races in Virginia are tightening, according to the latest polling.
In Virginia's Second District, Republican Rep. Scott Taylor leads Democrat Elaine Luria by only three points, according to a New York Times/Sienna poll released Tuesday. The GOP incumbent earns 45 percent support, compared to his challenger, who sits at 42 percent.
Earlier this month, Taylor enjoyed a seven-point lead.
In Virginia's Fifth District, Republican Denver Riggleman and his Democrat opponent, Leslie Cockburn, are statistically tied in a race to fill the seat of a retiring Republican. In the first poll of the district, New York Times/Sienna shows Cockburn leading the Republican by 46 to 45 percent. This is just one poll in what is still seen as a Republican-leaning district.
The most closely watched Virginia House race is between Republican incumbent Dave Brat and his Democrat challenger, Abigail Spanberger. No polling has emerged from the Seventh District since September.
A September 9 poll had Brat up five, and a September 24 poll had the race tied.
No polling has transpired in Virginia's Tenth District since an October 15 poll showed Republican incumbent Barbara Comstock seven points behind her Democrat challenger, Jennifer Wexton. Comstock has not led in any of the five polls of that race. In fact, her best poll showed her six points down. A late September poll had her 12 points down.
Follow John Nolte on Twitter @NolteNC. Follow his Facebook Page here.
http://feedproxy.google.com/~r/breitbart/~3/kS6ZEQK4UYU/