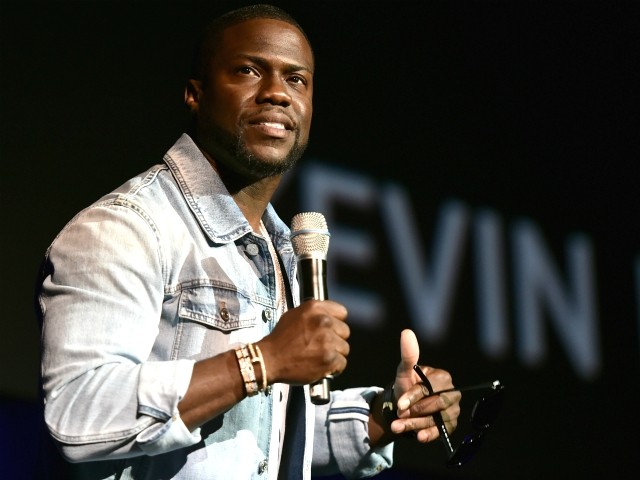 A-list actor and prolific comedian Kevin Hart has been chosen to host the 91st Academy Awards, and some critics slammed the Night School star over past spousal abuse and gay jokes from 2010 comedy special.
In a statement confirming his role at the February 24 Academy Awards ceremony, Hart wrote, "I will be sure to make this year's Oscars a special one. I appreciate The Academy for the opportunity…now it's time to rise to the occasion." However, many on social media disapprove.
Awards Watch founder Erik Anderson tweeted, "Considering how many of the Oscars' biggest fans are women and gay men it's quite something for the Academy to hire a guy who beat one wife, cheated on another when she was eight months pregnant and said one of his biggest fears is his son growing up and being gay."
Many expressed their agreement with the sentiment. Hart has confessed to infidelity while wife Eniko Parrish was pregnant, and according to IndieWire, "admitted there were times when his marriage to first wife Torrei Hart became violent." But the centerpiece of the argument against the comedian lies in stand-up material from nearly a decade ago.
"One of my biggest fears is my son growing up and being gay," Hart said in 2010's Seriously Funny comedy special. "That's a fear. Keep in mind, I'm not homophobic … Be happy. Do what you want to do. But me, as a heterosexual male, if I can prevent my son from being gay, I will." Hart joked about his young son's "homosexual tendencies," and telling him to "stop, that's gay!"
Hart — along with co-star Will Ferrell, and Warner Bros. — was again accused of homophobia for the prison rape jokes prevalent in the 2015 comedy "Get Hard."
With a strong number of films vying for awards this year being distinctly focused on the gay community, the choice is proving contentious. Can You Ever Forgive Me? and Boy Erased are joined by a biopic about Freddie Mercury in Bohemian Rhapsody, and A Star Is Born starring Lady Gaga, another prominent name in the gay community.
Whether this will change the Academy's mind is unclear. They may not have much of a choice; finding someone who actually wants to host the Oscars ceremony is becoming more difficult every year.
http://feedproxy.google.com/~r/breitbart/~3/xzKOTMZYabY/