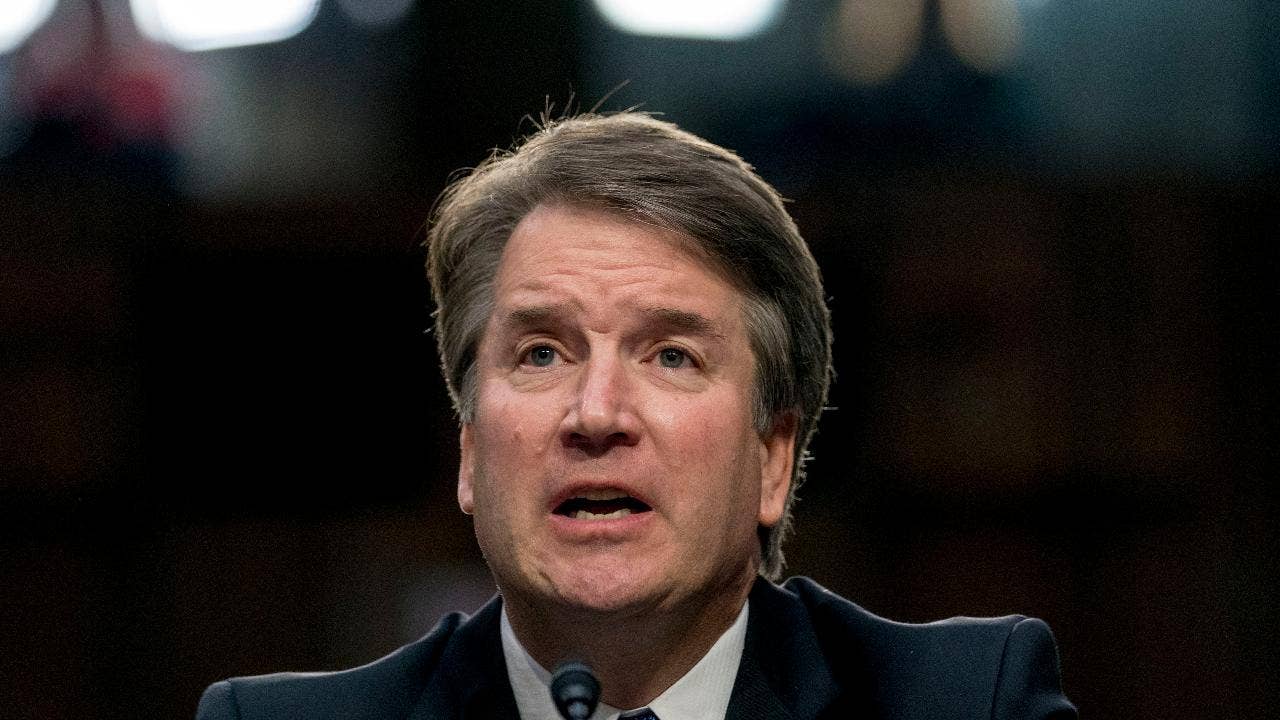 The New Yorker's sketchy report that Supreme Court nominee Brett Kavanaugh may have exposed himself to a college classmate decades ago has media critics asking if the prestigious magazine cares more about getting a story or getting it right.
The article, headlined "Senate Democrats Investigate a New Allegation of Sexual Misconduct, from the Brett Kavanaugh's College Years," was co-bylined by Pulitzer Prize winner Ronan Farrow and Jane Mayer. It details a claim by Debbie Ramirez, who said Kavanaugh sexually harassed her during a Yale University party.
Yet, beneath the story's explosive thesis lie substantive seeds of doubt and a complete lack of corroboration that prompted howling from a chorus of media critics.
"It's worth noting that Ronan Farrow and Jane Mayer could not confirm 'with other eyewitnesses that Kavanaugh was present at the party.' It's also worth noting that this disclaimer was buried to the '10th paragraph' of the Deborah Ramirez report. Lazy at best, slimy at worst," Mediaite columnist Joseph Wulfsohn wrote.
National Review editor Charles C.W. Cooke penned a column calling the piece "grossly irresponsible," which slams The New Yorker for publishing the story.
"I am struggling to remember reading a less responsible piece of 'journalism' in a major outlet," Cooke wrote."There is no scaffolding beneath this story."
Jedediah Bila wrote that she is typically a fan of Farrow but his latest report is "not good journalism."
"New Yorker piece doesn't even confirm that Kavanaugh was at the party, contains an admission of memory gaps by Ramirez due to intoxication, and has numerous people on the record disputing her claim. Once again, I'm awaiting facts: evidence, corroboration, possible testimony," Bila wrote.
The story has been criticized for admitting a lawyer spent six days assessing Ramirez's memory, failing to confirm Kavanaugh actually attended the party, burying the fact that the New Yorker couldn't confirm the story with witnesses and relies on decades-old hearsay.
"Ronan Farrow, Jane Mayer and the New Yorker ran with a story where the accuser still, today, right now, can not say that the person she is accusing actually is the one who did what she is alleging. IS THAT NUTS," New York Post columnist Karol Markowicz wrote in a series of tweets mocking the story. 
"The New Yorker piece is a terrible piece of journalism and it really seems like Farrow and Mayer know it," Markowicz wrote. "I can't remember the last time I was this angry about something in politics. This is disgusting."
"I have no words for how sickened I am by how the left and the establishment media are weaponizing non-credible sexual assault claims to destroy a human being," Daily Caller media editor Amber Athey tweeted.
Syndicated radio host Dana Loesch questioned if Farrow — who helped launch the #MeToo movement with his reporting on disgraced Hollywood mogul Harvey Weinstein – was given a byline to add credibility to the report. Erick Erickson echoed Loesch, saying the piece doesn't live up to Farrow's pristine reputation.
"All of these New Yorker stories about Kavanaugh seem as if they're Mayer stories that Farrow was added to for credibility. Because they're not up to his standard sourcing. Hell, they're not really even sourced," Erickson wrote.
Washington Examiner chief political correspondent Byron York sarcastically noted that the latest allegation "has it all."
"Accuser was drunk. 'Significant gaps' in her memory, recovered recently with help of lawyer. Memories fuzzy all 'round. Some say never happened. Accuser 'never described incident until Brett's SCOTUS nomination,'" York wrote.
While many of the piece's critics are conservative pundits, several mainstream media members have also questioned the report. "CBS This Morning" co-host Gayle King asked Mayer if she was ok knowing that Ramirez admitted that she had gaps in her memory from the night in question.
"The story is very transparent about what she does and doesn't remember," Mayer insisted.
The CBS morning show further pressed Mayer, and Fox News contributor Stephen Miller called the exchange "embarrassing" after co-host Norah O'Donnell tweeted a clip.
The New York Times wasn't as comfortable as Mayer, Farrow and The New Yorker — admitting it couldn't find anyone with firsthand knowledge of the claim. 
"The Times had interviewed several dozen people over the past week in an attempt to corroborate her story, and could find no one with firsthand knowledge," the Times wrote in a story that followed the New Yorker report. "Ms. Ramirez herself contacted former Yale classmates asking if they recalled the incident and told some of them that she could not be certain Mr. Kavanaugh was the one who exposed himself."
"So it was too shaky for the New York Times, but The New Yorker went with it. Very telling," Fox News' Britt Hume wrote.
Pundit Steve Cortes wrote that the "sham" story "couldn't even meet the low standards" of the Times.
Despite all the criticism the story has received, Farrow and Mayer spent Monday morning defending their work with a variety of media appearances.
http://feeds.foxnews.com/~r/foxnews/politics/~3/7o8PEEZF0UI/critics-condemn-new-yorker-over-uncorroborated-kavanaugh-story-lazy-at-best-slimy-at-worst.html