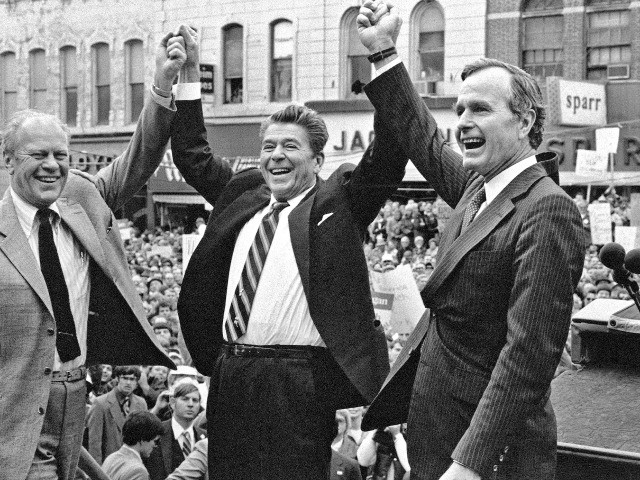 Ronald Reagan biographer Craig Shirley spoke about the legacy of former President George H.W. Bush, and Reagan's decision to put him on the ticket.
"Reagan makes that phone call to George Bush at the last minute and asks him to go on the ticket with him, it forever changes the arc of American history," Shirley said, noting that both Bush and his son George W. Bush became president.
Shirley recalled Reagan's relationship with the elder Bush doing an interview on SiriusXM's Breitbart News Daily with host Alex Marlow.
George H.W. Bush and Reagan did not agree on many issues, including on tax cuts, pro-life, ownership of the Panama Canal, and relations with the Soviet Union, Shirley noted.
But the two men joined forces to unify the Republican party, helping them win the presidency in November 1980.
"He was probably the obvious or natural choice," Shirley noted, recalling that the elder Bush had foreign policy experience and a lifetime of political service in Washington, DC.
Shirley also recalled that Bush briefly lead the country after a gunman tried to assassinate Reagan, but symbolically refused to land in a helicopter on the South Lawn of the White House and refused to sit in Reagan's chair at the White House.
"He was very calm and very much in control when people around them were losing their heads, And that was exactly what Reagan wanted in a Vice President and that's what we want in a national leader."
http://feedproxy.google.com/~r/breitbart/~3/7HiNtKlotU0/