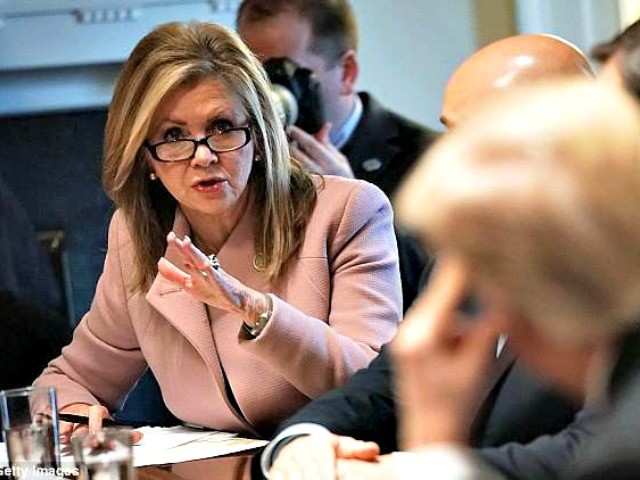 Country music star John Rich tweeted support for Republican Marsha Blackburn on Thursday and made clear he was headed to the poll to vote for her.
Rich indicated that music legends Lee Greenwood, Larry Gatlin, and TG Sheppard would be voting for her as well, as would author Brad Thor and financial guru Dave Ramsey.
Excited for #EarlyVoting Today! Headed down to cast my vote for @VoteMarsha I know some of my friends are too! @TheLeeGreenwood @LarryGatlin @TGSheppardmusic @BarrettRifles @BradThor @DaveRamsey GET OUT AND VOTE!!

— John Rich (@johnrich) October 18, 2018
Rich's support for NRA-endorsed Blackburn is a counterweight to pop singer Taylor Swift's vocal support of Democrat Phil Bredesen, who has a D-rating from the NRA and supports numerous new gun controls, including a ban on private gun sales.
It is interesting to note that renowned gun manufacturer Barrett Rifles supports Blackburn too, while gun control proponent Michael Bloomberg supports Bredesen. In fact, Bredesen left Tennessee earlier this month to attend a Manhattan fundraiser with Bloomberg.
AWR Hawkins is an award-winning Second Amendment columnist for Breitbart News, the host of the Breitbart podcast Bullets with AWR Hawkins, and the writer/curator of Down Range with AWR Hawkins, a weekly newsletter focused on all things Second Amendment, also for Breitbart News. He is the political analyst for Armed American Radio. Follow him on Twitter: @AWRHawkins. Reach him directly at awrhawkins@breitbart.com. Sign up to get Down Range at breitbart.com/downrange.
http://feedproxy.google.com/~r/breitbart/~3/-kEgPVr-ADA/