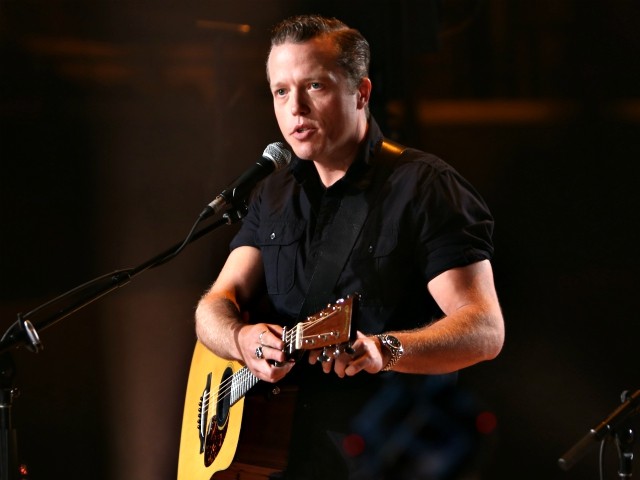 Grammy Award-winning country singer Jason Isbell suggested that God has abandoned Christians who support Trump and claims "Jesus would not have voted for Donald Trump."
Isbell said these things in an interview with The Guardian, which was published September 29.
The Guardian asked Isbell about comments he made to Rolling Stone magazine, wherein he talked of Christians who support Trump, saying, "God is gone from those people."
Isbell responded: "In hindsight, it sounds like something a preacher would say in a Southern Baptist church on a Sunday morning. 'If you can look the other way because you think the economy's doing better, you can ignore the fact that this man is obviously not a Christian, then you're not behaving in a way that Jesus would have behaved.'"
He added, "I meant that, and I still mean it. The whole point of Christianity is to behave as Jesus would have behaved – and Jesus would not have voted for Donald Trump, no matter what his pay was going to do as a result of that."
Isbell has been campaigning for Phil Bredesen in the Senate race in Tennessee. Bredesen is a pro-gun control Democrat running against pro-Second Amendment candidate Marsha Blackburn (R). The NRA-ILA's Chris Cox recently called out Bredesen over an ad that gave the public the impression Bredesen is pro-gun.
Cox told Bredesen to "stop lying" and pointed out that Bredesen's NRA rating is a D, not an A.
AWR Hawkins is an award-winning Second Amendment columnist for Breitbart News, the host of the Breitbart podcast Bullets with AWR Hawkins, and the writer/curator of Down Range with AWR Hawkins, a weekly newsletter focused on all things Second Amendment, also for Breitbart News. He is the political analyst for Armed American Radio. Follow him on Twitter: @AWRHawkins. Reach him directly at awrhawkins@breitbart.com. Sign up to get Down Range at breitbart.com/downrange.
http://feedproxy.google.com/~r/breitbart/~3/qcR8glUs7O8/