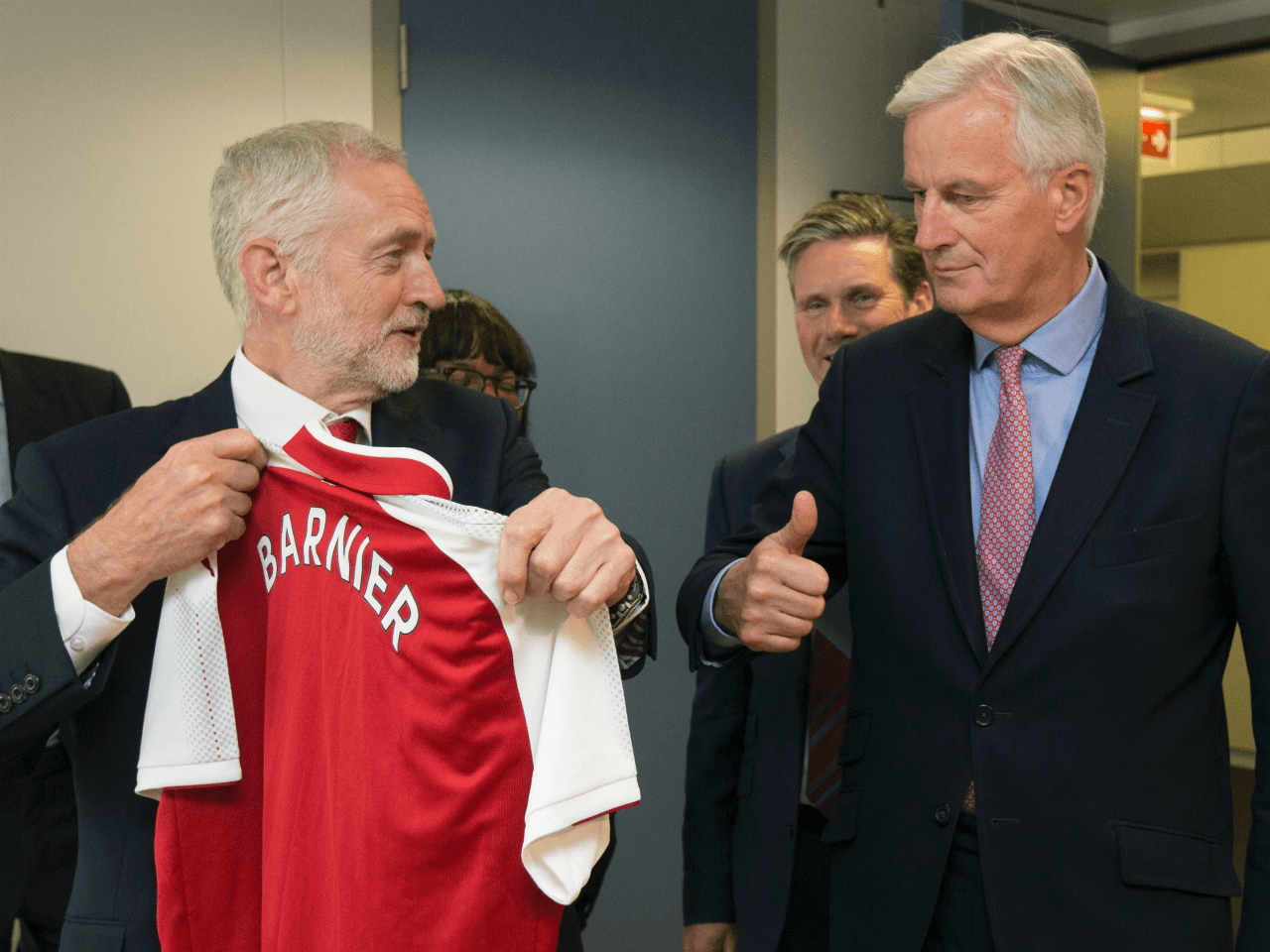 Jeremy Corbyn demanded a fan boycott of Arsenal FC after an Israeli tourism sponsorship deal was made public.
The UK Labour Party leader and self-confessed supporter of the club said all fans should drop the club once it started advertising holidays in Israel at home ground matches.
"We must campaign against and boycott Arsenal football club for their arrangement with the Israeli tourist board," Mr. Corbyn told the Palestine Solidarity Campaign Trade Union Conference in 2006, according to a report in the Daily Mail.
"It is wrong to treat both parties [Israel and the Palestinians] as equals," he said, adding: "The situation is the running sore of U.S. foreign policy."
The two-year, £350,000 agreement saw Israel promoted on pitch-side billboards and TV screens at Arsenal's then new Emirates Stadium in London.
At the time Arsenal said it had cleared the deal with officials in the United Arab Emirates, whose national airline's name  was emblazoned on the new stadium. The United Arab Emirates has no diplomatic relations with Israel and refuses to acknowledge its existence.
Gideon Falter, chairman of the Campaign Against Anti-Semitism, told the Mail that Mr. Corbyn's obsession with Israel and the Jewish people blinds him to the wider truths of their mutual existence:
"He has called for a boycott of his own football club, not because of its close association with the Emirates – which engages in torture and execution – but because of some obscure connection to Israel."
Just two years before Mr. Corbyn urged Arsenal supporters to desert the club,  he signed onto a special parliamentary motion calling it 'the best football club in the world'.
The motion was proposed by the late Brian Sedgemore MP, the controversial Labour figure who left his own party for the Liberal Democrats during the 2005 general election.
"This House… admires [Arsenal] for the fluency and poetry that they have brought to the beautiful game," the motion said.
Follow Simon Kent on Twitter:

Follow @SunSimonKent

or e-mail to: skent@breitbart.com



http://feedproxy.google.com/~r/breitbart/~3/aqZSDy9jHyA/