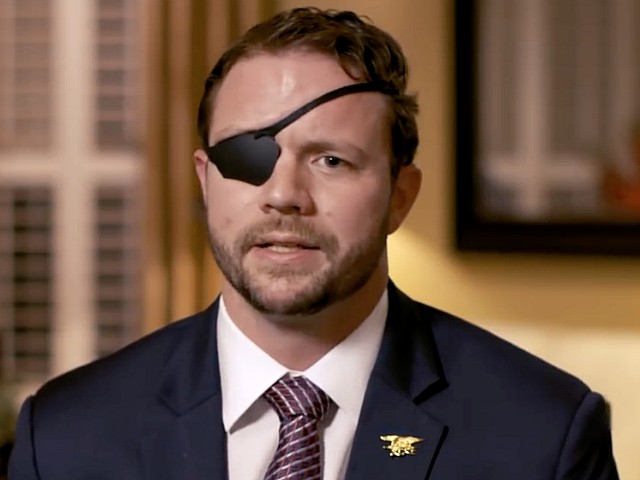 Texas representative-elect Dan Crenshaw asked CBS News to "choose our words carefully" regarding President Trump's animosity toward the media on Sunday, because he "was literally attacked."
"I would argue that our president is consistently disruptive in … press conferences, and I would argue that he treats [the press] with disrespect," said Pennsylvania Democrat representative-elect Chrissy Houlahan on the CBS News panel.
"This broad brush criticism that the president is somehow undermining our democracy, I always wonder like, what exactly are we talking about?" @DanCrenshawTX tells @margbrennan @FaceTheNation https://t.co/ac7ve4LCfw pic.twitter.com/u9QPUmwMMl

— Face The Nation (@FaceTheNation) November 18, 2018
"But how is that an attack on the press though?" Crenshaw asked. "Because it's literally an attack on the press," Houlahan retorted. "Oh, I've literally been attacked. So — let's choose our words carefully," Crenshaw interjected. Houlahan was unfazed, however. "His language is an attack," she continued.
Crenshaw has been in the news since Saturday Night Live actor Pete Davidson mocked his appearance during the "Weekend Update" segment of the weekly live comedy show. And while he made a personal appearance on SNL to accept Davidson's apology, he has used the increased publicity to advocate for national unity, and support for veterans.
http://feedproxy.google.com/~r/breitbart/~3/-l0vkKQTLYQ/