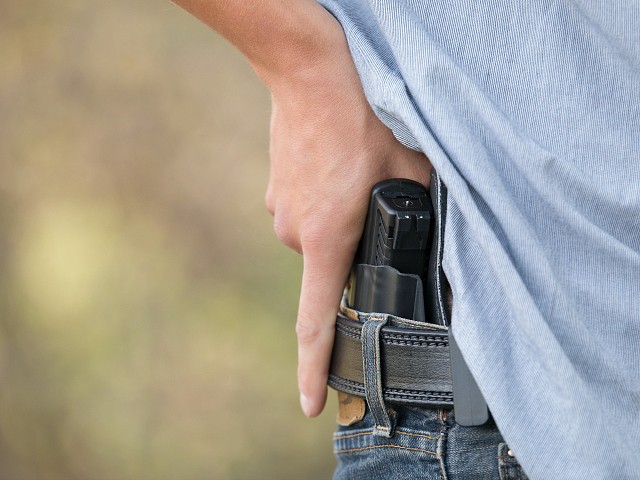 The United States Concealed Carry Association (USCCA) reports that the number of concealed carry permits in America has now reached 18 million and includes many Democrats.
The Washington Examiner quotes USCCA president Tim Schmidt explaining that the surge in permits is not tied to one political party: "A lot of new people are getting permits. Half of them align themselves with the Democrats. So this whole concept of wanting to defend yourself doesn't go straight down Republican or conservative lines. I think everyone wants to defend themselves. We have all sorts of folks who say they are Democrats but want to carry a gun."
The jump to 18 million permits represents over a 60 percent increase in permits since 2014:
.@USCCA reports that 18M Americans have concealed carry permits – up 64% from 2014. @TimUSCCA says the concept of wanting to defend yourself doesn't go straight down Republican lines. He said that up to 40% of his 300K members are Democrats. https://t.co/9naWHqj0pC

— NRA (@NRA) September 18, 2018
On July 28, 2016, Breitbart News reported that the concealed permits were surging during the Obama administration. Moreover, women were getting permits at twice the pace of men during Obama's second term.
The Crime Prevention Research Center (CPRC) notes, "The number of women with permits has increased twice as quickly as the number of men with permits." They also pointed to evidence which "suggests that permit-holding is increasing about 75 percent more quickly among minorities than among whites."
Taken together, the figures from USCCA and CPRC show that the desire to defend one's life goes beyond political boundaries, and transcends gender and racial boundaries too.
http://feedproxy.google.com/~r/breitbart/~3/5A5dcdOw2wQ/