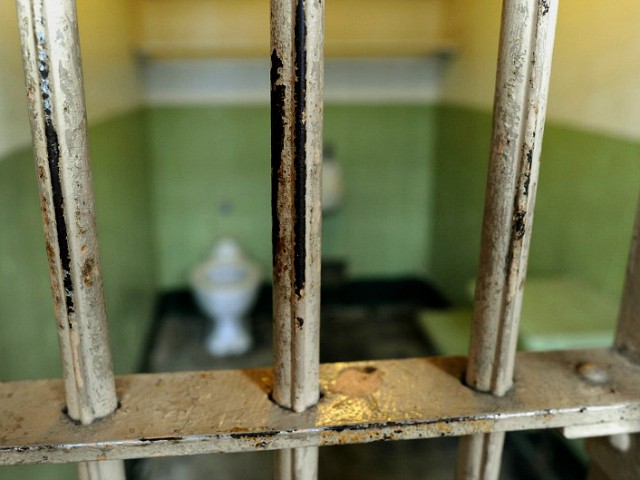 Colombia sent a complaint to U.N. High Commissioner for Human Rights Michelle Bachelet on Wednesday over the "arbitrary detention" of 59 of its citizens by the Maduro regime in Venezuela.
The Colombian Foreign Ministry said in a statement that they had explained to Bachelet the dire predicament of the 59 Colombians imprisoned in the La Yaguara prison in Caracas since September 2016.
In their statement, the ministry denounced the "the deplorable conditions" in which the socialist regime is holding their citizens despite "intense consular and diplomatic efforts." They also accused Venezuelan authorities of having failed to "respect due process, considering that a judge ordered their immediate release in November 2017."
The Colombians were arrested in Caracas in 2016 without the necessary documents, accused of belonging to the paramilitary and drug trafficking group Los Pelusos. Last Wednesday, the 47th Court of Caracas charged them with terrorism, conspiracy to commit a crime, and falsification of public documents, warning they could face up to 30 years in prison for their supposed crimes.
Human rights organizations including Amnesty International have also raised concerns about the case, pointing to the lack of fair judicial procedure and the horrendous conditions that the detainees are facing.
"During their detention, they have been subjected to unhealthy conditions that threaten their dignity, such as being held in improvised cells, not having access to drinking water and sleeping in the open," the group wrote in a press release. "Relatives have told Amnesty International that the detainees have developed illnesses for which they have not received the medical treatment they have requested."
The case forms part of the growing hostility between the Maduro regime and Iván Duque's government in Colombia, who have allied with the United States against the socialist dictatorship. This year, Maduro accused former President Juan Manuel Santos of planning a "military invasion," while military generals have threatened to launch aggressive counter attacks should Colombia enter Venezuelan territory.
Colombia is also proving the most popular destination for the rising number of Venezuelan refugees fleeing the economic and humanitarian crisis afflicting their homeland. In October, Colombia's foreign minister said that his government was preparing to receive around four million Venezuelans over the coming years. Two million people have left the country already amid the crisis, with around a million of those moving to Colombia in search of a better life.
Follow Ben Kew on Facebook, Twitter at @ben_kew, or email him at bkew@breitbart.com.
http://feedproxy.google.com/~r/breitbart/~3/6WKBGb5j928/