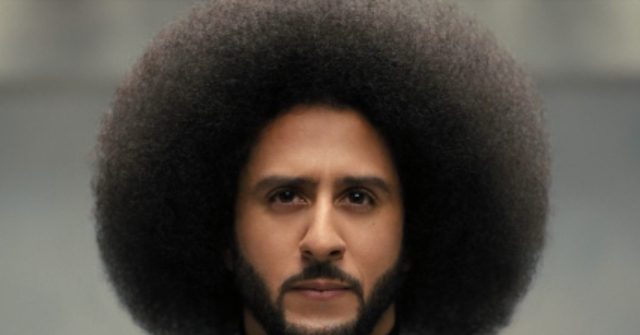 Former NFL second-string quarterback Colin Kaepernick has stepped forward to pay the bill for a second autopsy for an inmate who died "mysteriously" in a Georgia jail.
Inmate LaShawn Thompson, 35, died in a Fulton County jail in Sept. of 2022, and his family has maintained that the unsanitary conditions of his jail cell led to his death. However, an initial autopsy was too inconclusive to prove their contention.
The family claims that Thompson was "eaten alive" by bedbugs and suffered from other unsanitary conditions.
According to TMZ Sports, professional protester, and social justice activist Colin Kaepernick is set to foot the bill on a second, independent autopsy.
Kaepernick reportedly heard about Thompson's case and contacted attorney Ben Crump with his offer to help perform a second, more detailed autopsy.
Independent autopsies can cost between $20 and $50 grand, TMZ added.
The family has revealed numerous photos of the rusted, dirty cell in which Thompson died.
These are the DEPLORABLE and inhumane conditions Lashawn Thompson had to endure during his stay in the psychiatric wing of the Fulton County (GA) Jail. After his death, he was found with insect bites all over his body. We cannot look away, we must demand justice! pic.twitter.com/mpO680k5K8

— Ben Crump (@AttorneyCrump) April 20, 2023
"The cell he was in was not fit for a diseased animal. This is inexcusable and it's deplorable," Thompson family attorney Michael Harper said.
"They literally watched his health decline until he died," Harper added of the jail's medical staff. "When his body was found one of the detention officers refused to administer CPR because, in her words, she 'freaked out.'"
The photos were shocking enough that several Fulton County jail officials resigned their posts in the wake of the release, and the county sheriff admitted that they are making "sweeping changes" to their system.
Follow Warner Todd Huston on Facebook at: facebook.com/Warner.Todd.Huston, or Truth Social @WarnerToddHuston
https://www.breitbart.com/sports/2023/04/21/colin-kaepernick-foots-the-bill-for-second-autopsy-on-inmate-who-died-in-georgia-jail/