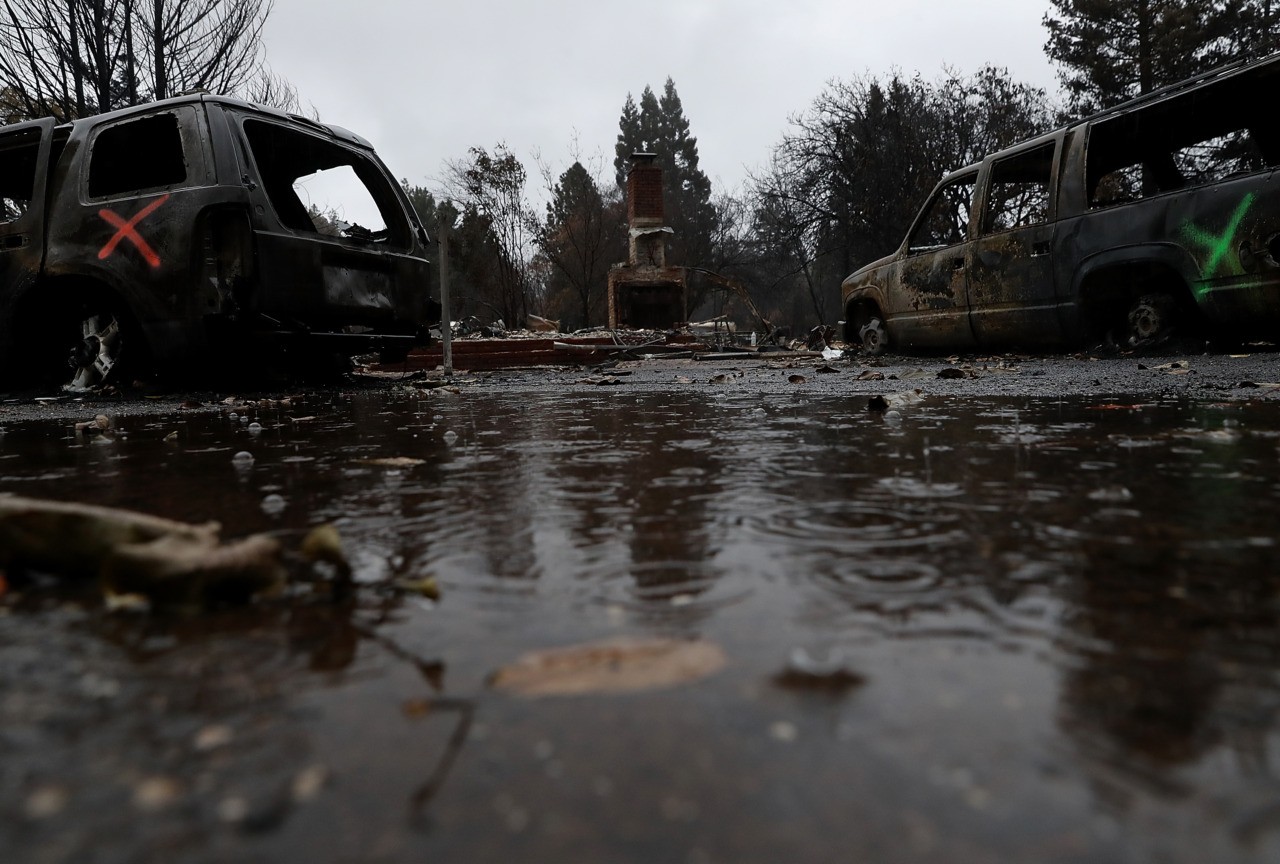 (AP) — Officials say flash flooding has hit wildfire-scarred area of Northern California and swift water rescue teams have been deployed.
The teams are helping people stranded Thursday in vehicles on a road that flooded after a downpour in the Paradise area. BuzzFeed reporter Brianna Sacks tweets "Chico officials have issued a code red for flash flooding."
Chico officials have issued a code red for flash flooding and have been evacuating residents as water continues to pour onto roads and trap cars@robin_epley is on the ground and says the US army is bringing 9 high water trucks to helphttps://t.co/Lq9d8i6wKN pic.twitter.com/4KTy3jVNId

— Brianna Sacks (@bri_sacks) November 29, 2018
Rick Carhart, a spokesman with the California Department of Forestry and Fire Protection, says several vehicles were trapped on a road on the outskirts of Chico.
Carhart says there are also reports of flash flooding in areas that were not burned.
The Butte County Sheriff's Department ordered evacuations but could not say how many people were affected.
People were being taken to a church in Chico.
Orange County authorities ordered a mandatory evacuation Thursday of Trabuco Canyon in the Santa Ana Mountains, where a wildfire burned earlier this year.
Rainfall rates in the area reached a half-inch (127 millimeters) or greater in an hour.
Elsewhere in Orange County, Knott's Berry Farm theme park closed for the day due to the inclement weather.
In Los Angeles, a Fire Department helicopter crew located a man clinging to a tree in the swollen Los Angeles River north of downtown and hoisted him away from the danger.
Coastal health authorities are urging people to stay away from beach water, which may contain bacteria, chemicals, debris, trash and other public health hazards due to runoff.
http://feedproxy.google.com/~r/breitbart/~3/yzXAHjRKn6I/