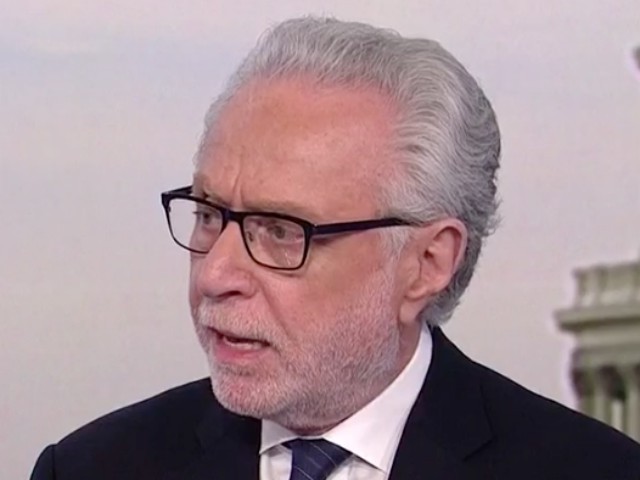 CNN personality Wolf Blitzer said Thursday that an ad about an illegal alien killer released by President Trump was "awful" and that he didn't even want to play it on air.
"You look at the rest of the video and, I don't want to even play it, and give free advertising to those out there, but if you look at the rest of it, you see hoards of invaders, coming into–threatening to come into the United States, tearing down walls and fences and threatening the American people. It's really pretty awful," Wolf Blitzer said.
This was in reference a video advertisement tweeted by President Trump Wednesday that warned against the migrant caravan heading towards the United States, and featured footage of illegal alien Luis Bracamontes, who was convicted this year of killing two police officers.
Bracamontes laughed in court and said that he wanted to kill more.
It is outrageous what the Democrats are doing to our Country. Vote Republican now! https://t.co/0pWiwCHGbh pic.twitter.com/2crea9HF7G

— Donald J. Trump (@realDonaldTrump) October 31, 2018
Blitzer was far from the only establishment media personality to melt down over the video.
CNN posted a news–not opinion–article Thursday that called the video "racist."
"Trump shocks with racist new ad days before midterms," the headline read.
With the midterms less than a week away, President Trump has made immigration and the migrant caravan a major issue.
He recently warned the caravan, saying, "Many Gang Members and some very bad people are mixed into the Caravan heading to our Southern Border."
Many Gang Members and some very bad people are mixed into the Caravan heading to our Southern Border. Please go back, you will not be admitted into the United States unless you go through the legal process. This is an invasion of our Country and our Military is waiting for you!

— Donald J. Trump (@realDonaldTrump) October 29, 2018
"Please go back, you will not be admitted into the United States unless you go through the legal process. This is an invasion of our Country and our Military is waiting for you!"
http://feedproxy.google.com/~r/breitbart/~3/4fFeXaALV7k/