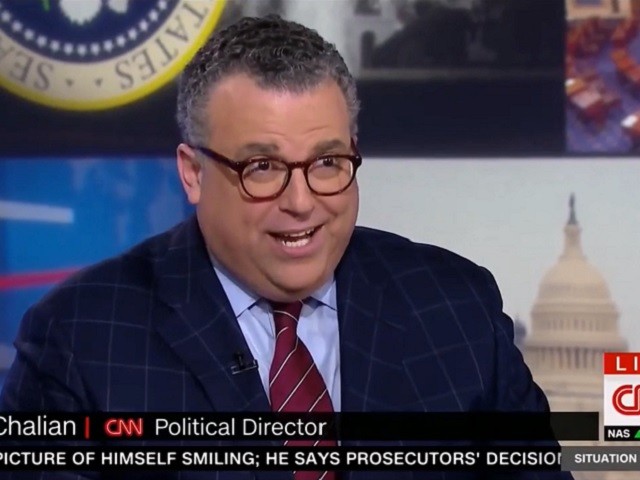 CNN's David Chalian on Wednesday evening said President Donald Trump "doesn't get the benefit of the doubt on words anymore" and declared that it is a "huge problem" that the White House has not taken responsibility for the mail bombs that were sent to CNN and numerous Democrats like Hillary Clinton, former President Barack Obama, and Rep. Maxine Waters (D-CA).
"He doesn't get the benefit of the doubt on words anymore," Chalian, the network's political director, said to host Wolf Blitzer on The Situation Room. "He has to back it up with action because the fact that the president… or anyone in his White House refuses to this point thus far today take responsibility for the context in which today's action has taken place is a huge problem."
Trump condemned the "egregious conduct" that "is abhorrent to everything we hold dear as Americans" earlier in the day and assured Americans that "the full weight of our government is being deployed to conduct this investigation and bring those responsible for these despicable acts to justice."
"We are extremely angry, upset, unhappy about what we witnessed this morning and we will get to the bottom of it," Trump said. "In these times, we have to unify, we have to come together, and send one very clear strong unmistakable message that acts and threats of political violence of any kind have no place in the United States of America."
But Trump's words were not enough for Chalian, who claimed Trump ignored "the reality that we're living in by not accepting any responsibility… I'm not suggesting he's at fault for the actual sending of these devices today or anyone in the White House… but to ignore his rhetoric… you can match up line for line his rally speeches with every single of one of those names that you just listed."
"This is his rhetoric that has created this moment in time, and to ignore that is to ignore a huge component of what's going on here,' Chalian continued. "This could have been so much worse than what happened today."
CNN boss Jeff Zucker also blasted Trump earlier in the day, saying Trump and his advisers "should understand their words matter."
"There is a total and complete lack of understanding at the White House about the seriousness of their continued attacks on the media: The President, and especially the White House Press Secretary, should understand their words matter," Zucker said in a statement. "Thus far, they have shown no comprehension of that."
Statement from CNN Worldwide President Jeff Zucker: pic.twitter.com/OXyIT6oSLT

— CNN Communications (@CNNPR) October 24, 2018
Chalian said "this is a leadership test" for Trump and wondered if Trump would tamp down his rhetoric against the "fake news media" and Democrats at future campaign events.
http://feedproxy.google.com/~r/breitbart/~3/EJHcVWIxddg/