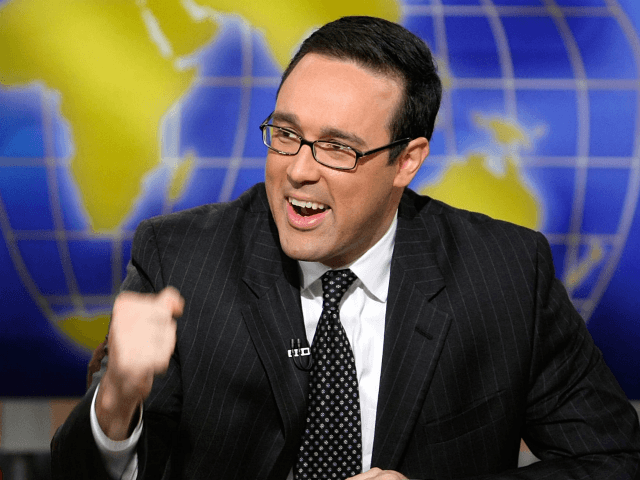 CNN's Chris Cillizza lied about President Trump "telling the FBI to ignore an allegation of sexual" misconduct against Supreme Court nominee Brett Kavanaugh.
Cillizza, who has already proven himself to be one of the most flagrantly dishonest staffers at the far-left CNN, tweeted out his lie Tuesday in response to a comment Trump made about the FBI not wanting to investigate the misconduct allegation against Kavanaugh.
No big deal: Just the president telling the FBI to ignore an allegation of sexual assault https://t.co/lvO8w9ccOm

— Chris Cillizza (@CillizzaCNN) September 18, 2018
Cillizza's lie is deceptive in two ways.
To begin with, in his statement, all the president did was reiterate what the FBI has already said. On two occasions, through the Department of Justice, and independent of Trump, the FBI accurately pointed out that their agency does not investigate local sexual misconduct allegations, especially ones that happened 36 years ago when both parties were still teenagers in high school.
The worst part of Cillizza's lie, though, is that if you look at Trump 's precise words, he actually said he would support the FBI had they decided to get involved — which is the exact opposite of "telling the FBI to ignore" the matter.
"I don't think the FBI really should be involved because they don't want to be involved," Trump said, adding, "if they wanted to be I would certainly do that, but as you know they say this is not really their thing."
Cillizza is deliberately lying; deliberately deceiving the public with fake news.
Kavanaugh's accuser, Christine Blasey Ford,says she cannot remember where or when the alleged misconduct took place. What's more, she named two other people who were supposedly at this house party, and both of them (Mark Judge and Patrick Smyth — who believes he is the second person) have released statements saying it never happened.
As of now, Ford is refusing to testify before the Senate Judiciary Committee under oath in either a private or public session. Ford is now demanding a full FBI investigation first.
Ford had said she wanted to tell her story, but she is now aligning herself with Democrats who appear to be using the demand for an FBI investigation that is not going to happen as a means to stall the vote on Kavanaugh's nomination until after the midterms. If Democrats take back the Senate next year, they will kill Kavanaugh's nomination and anyone else Trump were to nominate in his place.
You can read the details of Cillizza's previous lies here and here. Cillizza also published a gif that put President Trump in crosshairs.
http://feedproxy.google.com/~r/breitbart/~3/5PeEayzf4es/