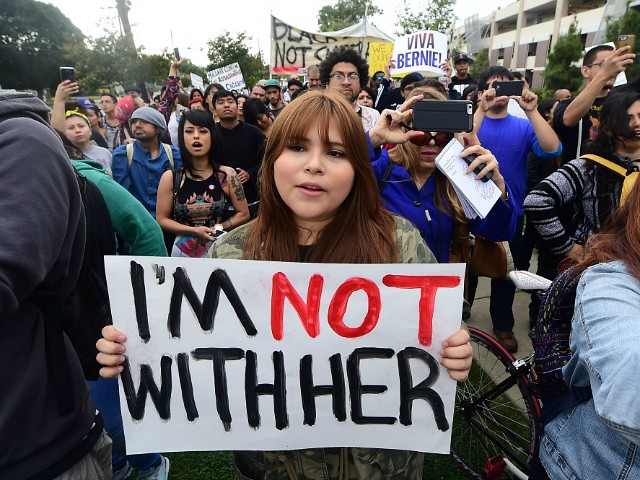 A professor at the public Clayton State University in Morrow, Georgia, offered extra credit to her students if they attended a rally for Democratic gubernatorial candidate Stacy Abrams.
Clayton State Professor Andrea Allen came under fire this week after it was revealed that she offered extra credit to her students for attending a democratic rally. Gubernatorial candidate Stacey Abrams was scheduled to speak on campus with Senator Elizabeth Warren and Allen wanted to ensure that all of her students to attend.
"Although I never offer extra credit, I'm making a onetime exception. I'm sure you've heard by now that the Abrams campaign along with Senator Warren are visiting campus tomorrow at 10 am in the UC commons," she wrote in the email to her students. "They would like a really big turnout. To help out I'm offering the following opportunity: If you attend, take a selfie of you at the events, and upload a pic to the folder I'm creating in D2L, I'll add 2 bonus points to your final grade."
In a statement to a local news outlet, the university said that they have"advised the professor that extra credit should be offered on an equal basis to those participating in events by all political parties." Additionally, Abrams' campaign announced that they did not encourage professors to offer extra credit for attendance at the rally. "Our team did not suggest to this or any professor that extra credit should be offered to students," the campaign said in a comment.
In December 2017, Breitbart News reported on a Kutztown University professor who faced a wave of criticism after she similarly offered her students extra credit if they attended a local Democratic rally. "Please join your faculty as we rally against the GOP Tax Bill that has serious implications to you and on Higher Education. This is an opportunity to gain additional extra credit," Kutztown Professor Mauricia John wrote in an email to her students.
http://feedproxy.google.com/~r/breitbart/~3/D2wVeYmgT44/