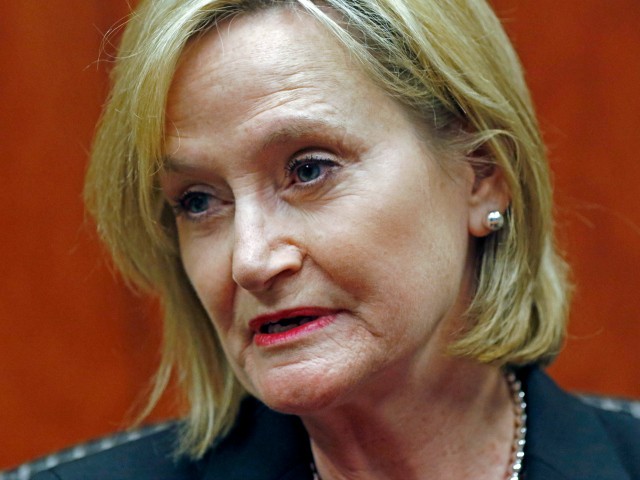 During a Tuesday night debate between Republican Sen. Cindy Hyde-Smith (R-MS) and Democrat Mike Espy, Hyde-Smith offered a public apology to anyone offended by her "public hanging" comments she made at a campaign event.
Hyde-Smith was recorded during a campaign event this month where she said, "If he invited me to a public hanging, I'd be on the front row."
"For anyone that was offended by my comments, I certainly apologize," Hyde-Smith stated during the debate. "There was no ill will, no intent whatsoever in my statements."
Hyde-Smith said she has made an effort to work with all Mississippians. She says it "didn't matter their skin color type, their age, or their income."
Part of Cindy Hyde-Smith's answer to @courtneyannj question about the "public hanging" video pic.twitter.com/Jui5dEafkR

— Mike Sands (@Mike_Sands) November 21, 2018
"This comment was twisted and it was turned into a weapon to be used against me," Hyde-Smith claimed. "A political weapon used for nothing but personal and political gain by my opponent. That's the type of politics Mississippians are sick and tired of."
Espy responded to Hyde-Smith, saying, "No one twisted your comments. It came out of your mouth. I don't know what's in your heart, but it came out of your mouth."
Hyde-Smith's challenger also claimed her comment gave Mississippi "another black eye."
Espy is vying for the U.S. Senate seat Hyde-Smith currently holds after she was appointed by Mississippi Governor Phil Bryant. The two will face off in a runoff election in Mississippi next Tuesday.
Follow Kyle on Twitter @RealKyleMorris.
http://feedproxy.google.com/~r/breitbart/~3/HlUgUB5nSwI/