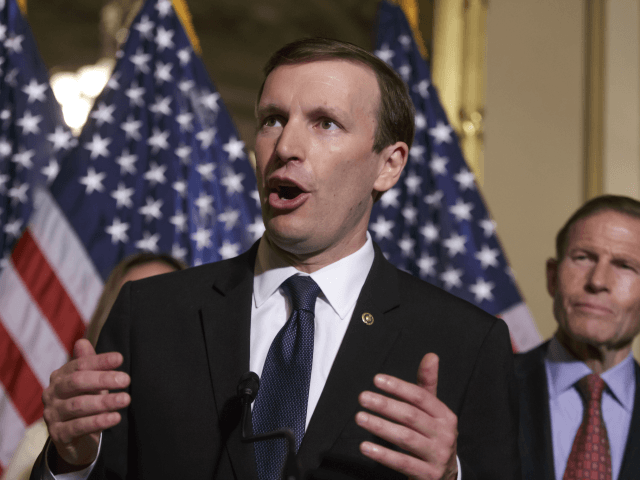 Sen. Chris Murphy (D-CT) began tweeting for more gun control before the facts were even known in the dance bar shooting in Thousand Oaks, California.
Breitbart News reported that an attacker entered the Borderline Bar & Grill and killed 12 people Wednesday night, including an officer. He opened fired at approximately 11:20 pm.
On Thursday morning Murphy tweeted for more gun control when the only known facts in the attack were that the assailant was a male dressed in black who used a handgun.
Murphy tweeted:
To my colleagues – you're blind if you don't see what's going on. Your unconscionable silence in the face of

Newtown
Orlando
Las Vegas
Parkland
Pittsburgh

is interpreted as endorsement by madmen contemplating mass violence.

None of it is inevitable.

WE CAN STOP ALL THIS.

— Chris Murphy (@ChrisMurphyCT) November 8, 2018
Moreover, his tweet ignores the fact that California already has every gun control the Democrats are pursuing on the national level.
The state has California has universal background checks, gun registration requirements, gun confiscation laws, a 10-day waiting period on gun purchases, an "assault weapons" ban, a one gun-per-month limit on handgun purchases, a minimum firearm purchase age of 21, a ban on campus carry, a "good cause" restriction for concealed carry, and controls on the purchase of ammunition, among other things.
AWR Hawkins is an award-winning Second Amendment columnist for Breitbart News, the host of the Breitbart podcast Bullets with AWR Hawkins, and the writer/curator of Down Range with AWR Hawkins, a weekly newsletter focused on all things Second Amendment, also for Breitbart News. He is the political analyst for Armed American Radio. Follow him on Twitter: @AWRHawkins. Reach him directly at awrhawkins@breitbart.com. Sign up to get Down Range at breitbart.com/downrange.
http://feedproxy.google.com/~r/breitbart/~3/G6xW_qNXVIA/