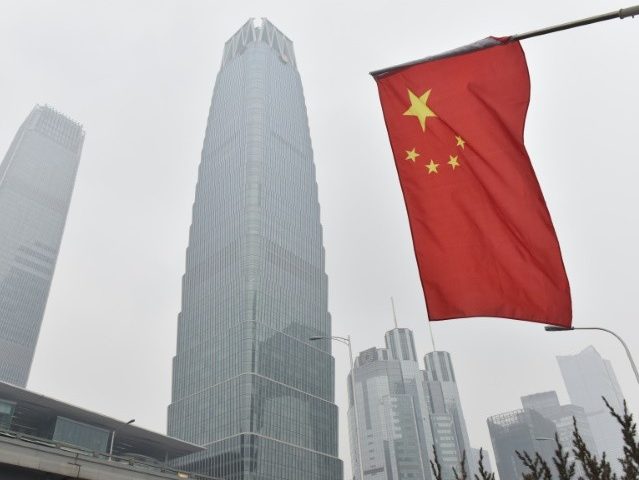 Police arrested a Chinese national living in Chicago on Tuesday for allegedly spying on U.S. engineers, scientists, and defense contractors on behalf of Beijing, federal prosecutors announced.
Ji Chaoqun was arrested by authorities for allegedly working for high-ranking intelligence Chinese officials, making him an illegal foreign agent.
"Ji worked at the direction of a high-level intelligence officer in the Jiangsu Province Ministry of State Security, a provincial department of the Ministry of State Security for the People's Republic of China, according to a criminal complaint and affidavit filed in U.S. District Court in Chicago," the Justice Department said in a statement.
"Ji was tasked with providing the intelligence officer with biographical information on eight individuals for possible recruitment by the JSSD, the complaint states," it continued. "The individuals included Chinese nationals who were working as engineers and scientists in the United States, some of whom were U.S. defense contractors, according to the complaint."
The 27-year-old made his first appearance at a federal court in downtown Chicago before U.S. Magistrate Judge Michael T. Mason, where he was "looking tired and fidgeting." Despite using a Chinese interpreter for most of the hearing, Ji confirmed that he understood his legal rights by saying: "Yes I understand."  He also asked that the Chinese consular be notified about his arrest.
Suspicions over Ji's activity grew after police arrested one of his superiors. In March this year, authorities issued a warrant to search Ji's email account, where they found he had emailed background reports on eight American citizens, all of whom were engineering students he intended to headhunt. He also had close contact with two intelligence officers who he arranged to meet on a regular basis.
The Justice Department continued:
According to the complaint, Ji was born in China and arrived in the United States in 2013 on an F1 Visa, for the purpose of studying electrical engineering at the Illinois Institute of Technology in Chicago.  In 2016, Ji enlisted in the U.S. Army Reserves as an E4 Specialist under the Military Accessions Vital to the National Interest (MAVNI) program, which authorizes the U.S. Armed Forces to recruit certain legal aliens whose skills are considered vital to the national interest.  In his application to participate in the MAVNI program, Ji specifically denied having had contact with a foreign government within the past seven years, the complaint states.  In a subsequent interview with a U.S. Army officer, Ji again failed to disclose his relationship and contacts with the intelligence officer, the charge alleges.
He later admitted his involvement in espionage during an interview with undercover FBI agents.
"They just wanted me to purchase some documents on their behalf," he reportedly said. "Their reason was just because it was inconvenient for them to make payments from China."
Ji currently remains remanded in custody. If convicted, he could face up to ten years in jail.
Follow Ben Kew on Facebook, Twitter at @ben_kew, or email him at bkew@breitbart.com.
http://feedproxy.google.com/~r/breitbart/~3/krPZ8uI_Qqc/