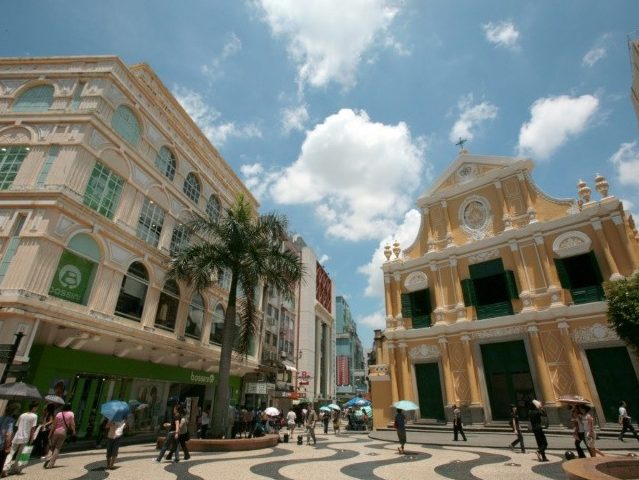 Zheng Xiaosong, head of the Chinese liaison office in semi-autonomous Macau, fell to his death from his apartment building on Saturday. The Chinese government strongly implied he committed suicide because he "suffered from depression."
Zheng died just a few days before the massive Hong Kong-Zhuhai-Macau bridge is set to open. He was at work the day before he died, holding official meetings and showing no obvious signs of distress.
His death came as a shock to Hong Kong officials who worked with him. Hong Kong's chief executive Carrie Lam praised Zheng as "familiar with Hong Kong and concerned about the development of the city."
Macau police and administrative officials released very little information about Zheng's death, focusing their efforts on sternly warning citizens not to speculate that he died for any "suspicious" or "criminal" reasons.
The Hong Kong and Macau Affairs Office of the State Council in Beijing officially stated Zheng, 59, "fell to his death from his Macau residence on the evening of October 20, 2018, due to depression."
Officials from the mainland were promptly dispatched to Macau to convey "condolences to comrade Zheng Xiaosong's family."
Macau police said on Monday no suicide note has been found and an autopsy is pending.
The BBC noted on Sunday that allegations of corruption are a common cause of suicidal depression among Chinese officials, but there is little indication Zheng was under any such investigation. Macau is a major casino hub whose officials have occasionally been accused of corruption or "violating Communist Party discipline."
http://feedproxy.google.com/~r/breitbart/~3/tOM0f257Vv8/