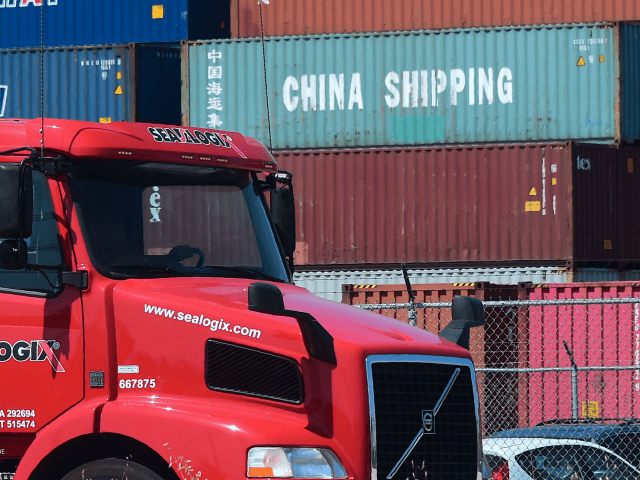 China lobbed retaliatory tariffs on $60 billion in U.S. imports Tuesday after the U.S. announced new tariffs across $200 billion in Chinese goods.
The $60 billion is in line with what China said it was preparing should the United States go through with the tariffs on $200 billion in Chinese goods. President Donald Trump flagged the move late on Monday.
On Tuesday China announced it would go forward with the $60 billion tariff package, according to the Associated Press.
The U.S. Trade Representative's Office finalized and released the list of $200 billion in Chinese goods to be levied with tariffs on Monday evening. The action came after a months-long section 301 investigation into Chinese trade practices and the potential additional tariffs. The USTR investigation found, "China's acts, policies and practices related to technology transfer, intellectual property and innovation are unreasonable and discriminatory and burden or restrict U.S. commerce."
The new U.S. tariffs will go into effect on September 24, 2018 at 10 percent until the end of 2018. On January 1, 2019 the tariffs on these $200 billion in Chinese goods will rise to 25 percent.
The USTR released lists for additional tariffs on $50 billion in Chinese goods in June and August. It noted in a Monday release noting these previous tariffs, "Unfortunately, China has been unwilling to change its policies involving the unfair acquisition of U.S. technology and intellectual property. Instead, China responded to the United States' tariff action by taking further steps to harm U.S. workers and businesses."
"In these circumstances, the President has directed the U.S. Trade Representative to increase the level of trade covered by the additional duties in order to obtain elimination of China's unfair policies," Monday's USTR statement said. "The Administration will continue to encourage China to allow for fair trade with the United States."
U.S. and Chinese trade delegations headed respectively by U.S. Treasury Sec. Steve Mnuchin and Chinese Vice Premier Liu He are scheduled to meet September 27-28 in Washington, DC.
Michelle Moons is a White House Correspondent for Breitbart News — follow on Twitter @MichelleDiana and Facebook
http://feedproxy.google.com/~r/breitbart/~3/3BP5WXcbA2E/