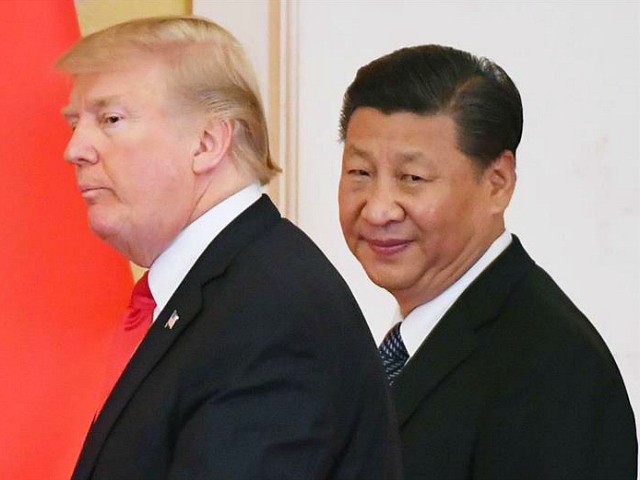 President Donald Trump claimed at the U.N. Security Council on Wednesday that China is attempting to interfere in the 2018 U.S. election. Chinese Foreign Minister Wang Yi denied the allegation, insisting the Chinese "do not and will not" interfere in the domestic politics of other countries.
"Regrettably, we found that China has been attempting to interfere in our upcoming 2018 election coming up in November against my administration," President Trump said at the Security Council meeting, which was primarily focused on nuclear nonproliferation.
"They do not want me or us to win because I am the first president ever to challenge China on trade," Trump charged.
"We are winning on trade. We are winning at every level. We don't want them to meddle or interfere in our upcoming election," he said.
The UK Guardian quoted a senior administration official who told reporters China has been lobbying against President Trump's trade policies in farming districts he carried in the 2016 election, as well as seeking to influence journalists, Hollywood, and the business community.
An obvious example of Chinese efforts to influence American politics would be the four-page ad critical of Trump's trade policies taken out in the Des Moines Register by a Chinese state media organization this week. The ad claimed American farmers are suffering as a result of "the president's folly."
"These activities have reached an unacceptable level," the Trump administration official said.
Chinese Foreign Minister Wang Yi, described by the Associated Press as "stone-faced" during President Trump's accusations, insisted China is not trying to influence American politics.
"China has all along followed the principle of non-interference in other countries' domestic affairs. This is a tradition of Chinese foreign policy," Wang said in response to Trump's remarks.
"We do not and will not interfere in any countries' domestic affairs. We refuse to accept any unwarranted accusations against China, and we call upon other countries to also observe the purposes of the UN charter and not to interfere in other countries' internal affairs," said Wang.
http://feedproxy.google.com/~r/breitbart/~3/yF5yI52cl3M/