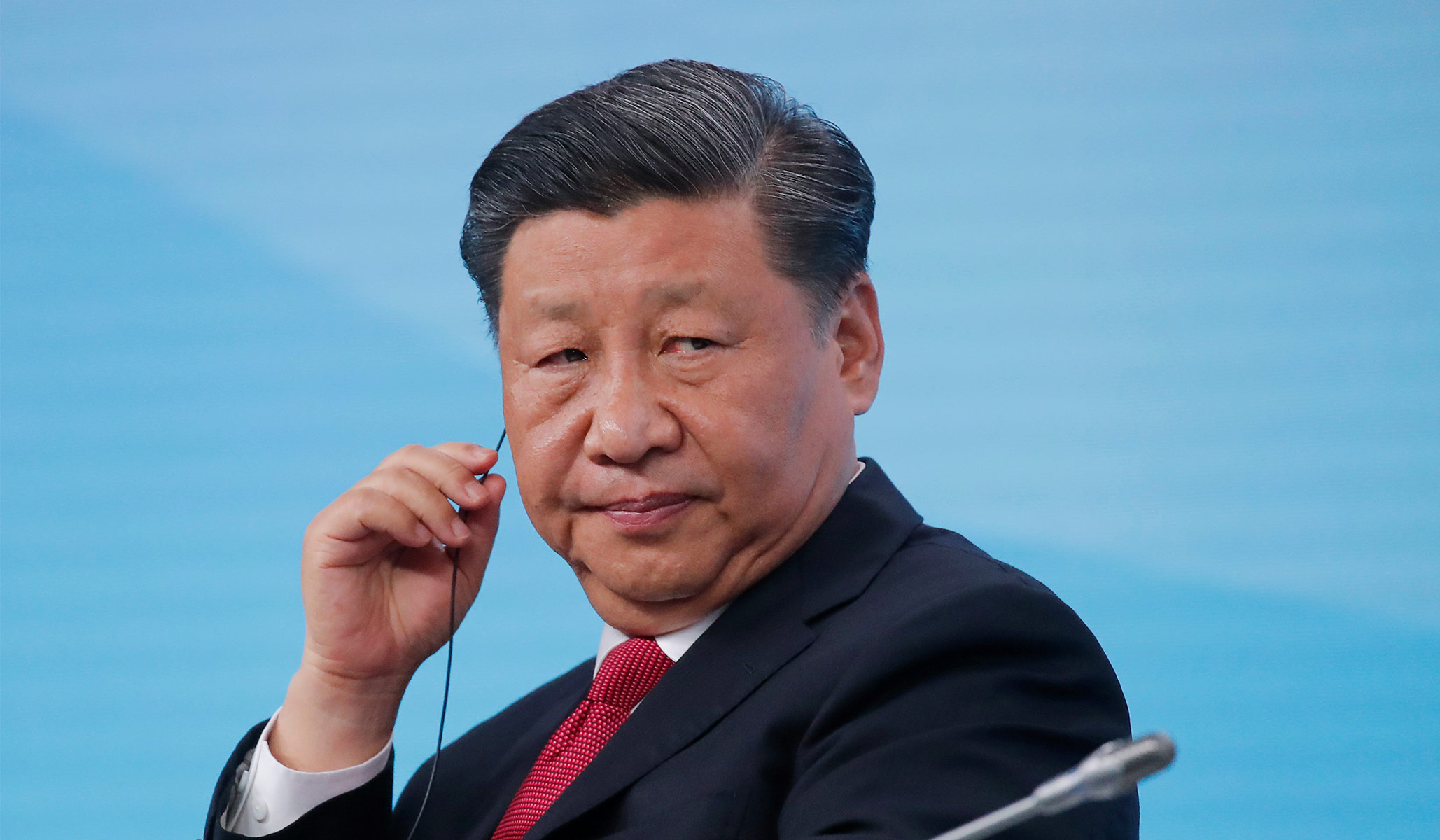 Eagerly turning to CGTN.com (the website for China Global Television Network, which is ultimately controlled by, well I think you know . . .), I was excited to read this by Andrew Korybko. Korybko is described as "a Moscow-based American political analyst. " Note that "the article reflects the author's opinions and not necessarily those of CGTN." Somehow, I don't think that CGTN will disagree with much of what he has to say.
Chinese President Xi Jinping addressed the World Economic Forum's latest online summit on January 17. He shared his optimistic view of the future. He praised his people and their Communist Party of China (CPC) for recently achieving a moderately prosperous society in all respects according to plan and finally ending absolute poverty.
Ah, the World Economic Forum. "Davos."
And so:
Being the committed environmentalist that he is, President Xi devoted a considerable part of his speech to describing China's ecological policies.
But a careful reading of the committed environmentalist's speech reveals a caveat or two. Here's an extract from the relevant section (my emphasis added):
[Xi] reminded everyone that the economy mustn't ever grow at the cost of environmental and resource degradation, though neither should the economy stall due to those same concerns. Rather, a pragmatic balance must be struck whereby sustainable growth becomes possible. It's precisely this vision that President Xi is pioneering across China.

Pollution prevention and control are being prioritized in parallel with paying special attention to achieving carbon peak and carbon neutrality, all of which constitutes China's non-carbon development policy. The country is already leading the way across the world since it nowadays has the largest carbon market and renewable power generation system. Nevertheless, this transition won't take place overnight, President Xi cautioned. That's why China's practicing an orderly phase down with reliable energy replacements.

This will ensure steady socio-economic development and preemptively avert any unforeseen crises stemming from this noble transition to non-carbon development. It's the most responsible policy that could be practiced since it's all about striking a pragmatic balance between all interests amidst all realistic scenarios. The CPC's proper prior planning, led from the fore by President Xi, is setting the best possible example for the world.
I particularly enjoyed "noble transition," but do read the whole thing. After all, Xi's speech, we are told, "filled everyone with optimism for the future."
And we could all do with a bit of that.
On the other hand, here's Bloomberg Green (from a couple of days later):
President Xi Jinping said efforts to achieve China's climate targets need to work in lockstep with the government's other objectives, as policy makers seek to balance sometimes conflicting environmental and economic aims.

Xi said the nation's carbon goals shouldn't clash with other priorities, which include securing adequate supplies of food, energy and materials "to ensure the normal life of the masses," according to comments made at a Politburo session reported by the official Xinhua news agency on Tuesday.

Xi said China needs to make sure it has enough coal, and that oil and gas output grows steadily, in his clearest comments yet that reducing emissions shouldn't come at the cost of other economic goals. An unprecedented energy crisis in the fall has highlighted concerns that China's reliance on fossil fuels remains as entrenched as ever.
This is just another reminder that the effort by the West to move forward with its particular version of the "noble transition" is looking more than a little unilateral, which is not only unwise geopolitically, but also, in global climate terms, a touch futile too, two issues that the Paris approach does not, in any realistic sense, address.
Interestingly, one of the issues that appears to be bothering Beijing is greenflation:
The central problem that has confronted China is that its carbon policies have constrained the supply of highly polluting commodities like coal, metals and fertilizers, pushing up prices and making Beijing's attempts to rein in inflation a lot more difficult.
Nothing like that could happen here, of course.
https://www.nationalreview.com/corner/china-climate-and-everyone-filled-with-optimism-but/