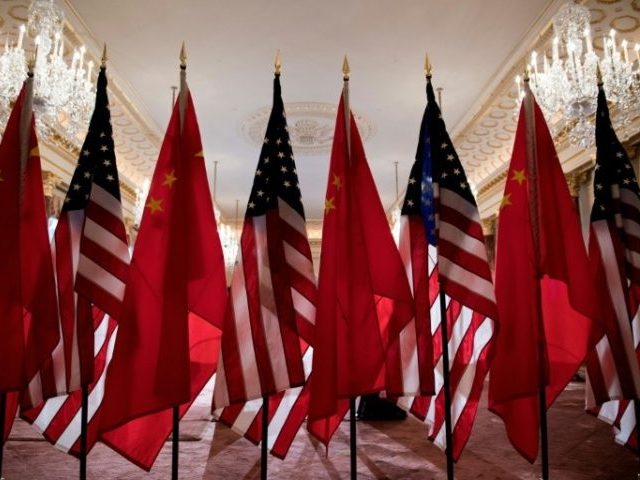 Welcome to day 5 of the China trade truce.
After two days of Trump administration officials making cautiously hopeful statements about China's trade commitments only to be greeted by silence from China, Chinese officials found their voices Wednesday.
The first and perhaps most important move on Wednesday was that China's Commerce Ministry acknowledged that the two nations had agreed to a 90-day truce. Earlier statements by Chinese officials had been vague on this point, giving rise to concerns that there had not really been a meeting of the minds at Saturday night's dinner in Buenos Aires. on Wednesday, a spokesman for the Commerce Ministry said the trade negotiations have a "clear timeline and road map" and that China will quickly begin implementing changes in areas where there is an "agreed upon consensus."
Note, however, that the timeline is not really all that clear–apart from the December 1st start and the March 1st end. What happens in between is still up for grabs. On Monday, White House economics adviser Larry Kudlow told Breitbart News' Michelle Moons that there was not yet a timetable for meetings between top officials from the two countries. "We probably need a timetable for timetables," he said.
China also began to move on policy. At the heart of the U.S. government's case for tariffs on Chinese exports is intellectual property theft and forced technology transfers. China's supreme court and a few government agencies have now announced stringent enforcement and tough penalties for infringing on intellectual property.
Bloomberg reported that China is also moving to implement its promises to import more commodities from the US:
Chinese officials have been told to take necessary steps for the soybeans and liquefied natural gas purchases, according to two officials with knowledge of the discussions. It wasn't clear whether the preparations meant China would cut the retaliatory tariffs it imposed on those products, or when the purchases would happen.
The coordinated moves across the Chinese state, however, are a reminder of how challenging it will be to implement market-oriented reforms in China. It's economy is still very much under the thumb of the Chinese state and the communist party. The state and the party are controlled by Xi Jinping. In the U.S., for instance, the president cannot order the Supreme Court to toughen punishments to fulfill promises made over a dinner with a foreign head of state and U.S. companies cannot be ordered to buy more of a certain country's exports.
President Donald Trump celebrated the announcements from China in a series of tweets Wednesday.
Very strong signals being sent by China once they returned home from their long trip, including stops, from Argentina. Not to sound naive or anything, but I believe President Xi meant every word of what he said at our long and hopefully historic meeting. ALL subjects discussed!

— Donald J. Trump (@realDonaldTrump) December 5, 2018
"China officially echoed President Donald Trump's optimism over bilateral trade talks. Chinese officials have begun preparing to restart imports of U.S. Soybeans & Liquified Natural Gas, the first sign confirming the claims of President Donald Trump and the White House that……

— Donald J. Trump (@realDonaldTrump) December 5, 2018
…..China had agreed to start "immediately" buying U.S. products." @business

— Donald J. Trump (@realDonaldTrump) December 5, 2018
China's announcement follows a series of carrot-and-stick statements from Trump, in which the president cheered the talks with China while also threatening further tariffs if the talks fail.
Stocks in the U.S. plunged on Tuesday as doubts emerged about the deal with China, fueled by China's silence and confusing statements from the Trump White House.
There are 85 days left in the trade truce, which may be extended if negotiations are thought to be going well. There are 699 days until election day 2020.
http://feedproxy.google.com/~r/breitbart/~3/G4oDPYKNdHA/