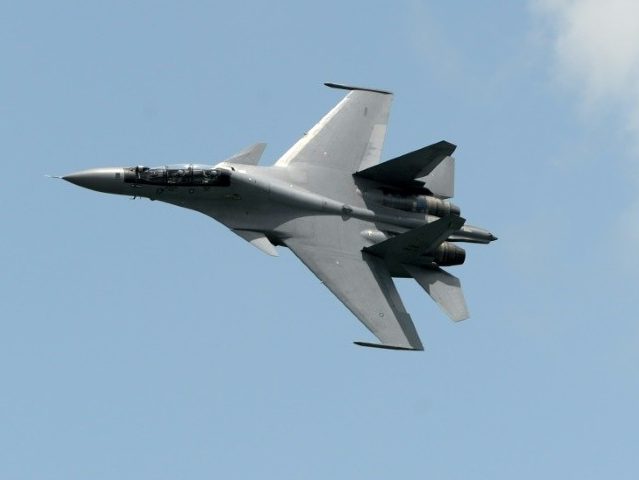 South Korea has expressed frustration and concern over the growing number of intrusions into its air defense identification zone at the hands of Chinese military aircraft in recent years, the South China Morning Post (SCMP) reported Wednesday.
SCMP learned from Seoul that Chinese military's incursions into South Korea's airspace have "nearly doubled" in recent years. 
"According to the South Korean Air Force, the number of Chinese military aircraft entering its [defense] identification zone is rising. In 2016, there were about 60 incursions, 70 in 2017 and 110 were reported up to September this year," the news outlet reported.
Although international treaties do not cover air defense identification zones (ADIZs), it is considered the standard practice to notify the nation concerned before entering its airspace, the Morning Post noted.
ADIZs are established to help countries identify aircraft in the vicinity of their respective international airspace boundaries.
The South Korean defense ministry accused a Chinese warplane of entering its air defense zone without notice last Monday, expressing "serious concerns" and calling for "measures to prevent recurrences" to Du Nongyi, the Chinese military attaché to South Korea, SCMP revealed.
"The aircraft did not enter South Korean territorial airspace, which under the United Nations Convention on the Law of the Sea is defined as 12 nautical miles from shore," the Morning Post reported.
Beijing reportedly downplayed the incursion, dismissing it as "routine."
Citing several analysts, the Morning Post noted that the incursions "reflect Beijing's opposition to strengthening ties between Seoul, Tokyo, and Washington," adding: 
Security analysts said the flights were a demonstration of China's worries about increased US military activity in the region if US-North Korea negotiations failed. Sending military planes over area allowed China to extend its surveillance and sent a message that it was watching and, if necessary, willing to act to protect its interests in the region, analysts said.
"China's moves are part of its grand strategy to exert greater influence, presence, and pressure in the Indo-Pacific region … Possible failure of US-North Korea negotiations would be in [Beijing's] calculations," Ryo Hinata-Yamaguchi, a visiting professor at Pusan National University in South Korea, told SCMP. 
"I expect the [US-South Korea] exercises to resume at full scale [if] the US-North Korea negotiations or inter-Korean relations deteriorate … when both Washington and Seoul view that [the drills are] necessary," he added. 
To the dismay of Beijing and its ally Pyongyang, the United States has deployed military assets, including nuclear-armed B-52 bombers, to the Sea of Japan. 
The U.S. military warned lawmakers early this year that the Chinese armed forces may soon challenge America's military dominance in the Indo-Pacific region "across almost all domains." 
For months now, U.S. President Donald Trump's administration has been trying to convince North Korean dictator Kim Jong-un to take credible steps towards the complete, verifiable, and irreversible denuclearization of the Korean Peninsula in exchange for relief from international sanctions.
The U.S. military has stepped down its drills in the region to encourage Pyongyang to denuclearize the region. 
Trump officials consider North Korea a significant threat to the U.S. and have vowed to maintain military and economic pressure on the regime until it takes steps towards denuclearization.
http://feedproxy.google.com/~r/breitbart/~3/juObz_RR8iQ/