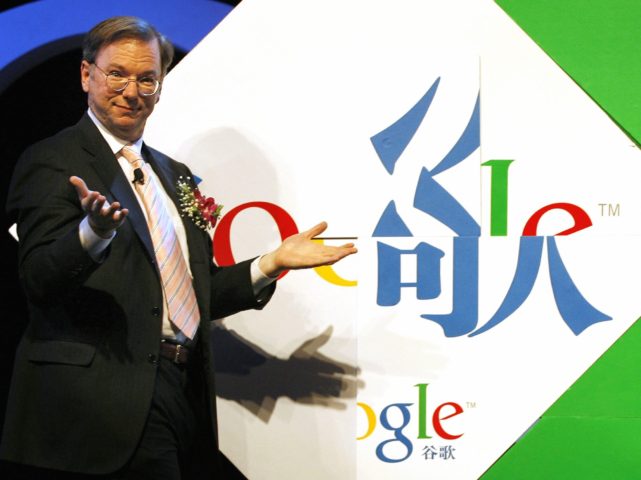 Chinese government officials and business leaders including executives from Google called for global cooperation to advance A.I. technology at the World Artificial Intelligence Conference in Shanghai, China, on Monday.
Chinese Vice Premier Liu He joined Jack Ma, the chairman of Alibaba Group, and executives from Google at the World Artificial Intelligence Conference to promote A.I. He called for foreign investment into China and promised to foster "an environment of free thinking" to bolster A.I. development.
His call for global cooperation on A.I. development contrasts with the Chinese government's plan to dominate A.I. by 2030, in part through government support of Chinese companies. He did not elaborate about his plan for further cooperation; however, the softer approach comes as the United States and China face significant tension over tariffs and trade relations.
He told conference attendees:
We're hoping that all countries, as members of the global village, will be inclusive and support each other so that we can respond to the double-edged sword effect of new technologies. AI represents a new era. Cross-national and cross-discipline cooperation is inevitable.
President Xi Jinping echoed He's remarks at the conference. In a letter to the conference, President Xi said that China could share the benefits of A.I. research with other countries.
Several American companies attended the conference, in part to show of their commitment to working on A.I. in China. Microsoft Research Asia and Amazon Web services both announced new research labs in Shanghai, while Google's Jay Yagnik presented the company's A.I. programs in the country. Google is a key sponsor of the conference in China.
Google CEO Sundar Pichai was invited to the event but declined to attend. Google's Beijing research office plans to work on a separate search platform that conforms to the Chinese censorship practices that comprise the "Chinese firewall."
Breitbart News reported last week that Jack Poulson, a senior research scientist at Google, quit the company in protest over the company's development of a censored search engine for China, suggesting it represented a "forfeiture of our values."
Chinese business leaders argued that Google's AI expansion into China proves that the country needs a global approach to A.I.
Ma said that China's regulatory system and approach to technology need to be reformed to adapt to innovative new technologies such as A.I.
"Governments should not care whether the taxi industry should be substituted," Ma said.
"Governments should pay attention to whether road safety is good and if people will be killed in traffic accidents. Whether one industry is substituted by another should be determined by the market."
http://feedproxy.google.com/~r/breitbart/~3/CXX6Ne_w_Zw/