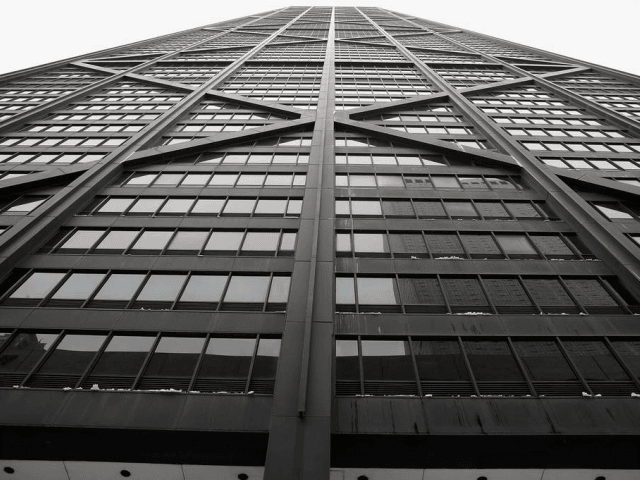 After three hours, all occupants escaped an 875 North Michigan Avenue elevator car without hospitalization on Friday.
"At the beginning I believed we were going to die," Mexican traveler Jaime Montemayor said. "We were going down and then I felt that we were falling down and then I heard a noise–clack clack clack clack clack clack." Mana Castillo, Montemayor's wife, remembers the elevator going down very quickly, and then a dust-like material filtering in.
Apparently one of the elevator's hoist ropes snapped. Fortunately for the passengers, redundant ropes exist to keep the elevator from a fatal nonstop drop to the bottom of the shaft. 875 North Michigan Avenue, formerly called the John Hancock Center, will close down three of its elevators while repairs are made.
Some of those who were trapped in the elevator have also accused the building's on-site security staff of delaying the call to the fire department. When they finally arrived, "it was a precarious situation where we had the cable break on top of the elevator [and] we couldn't do an elevator-to-elevator rescue we had to breach a wall," said Chicago Battalion Fire Chief Patrick Maloney.
City inspectors had cited the building twice — once in 2014, and again in 2017 — for faulty elevators, but the issues were supposedly resolved. The elevator even passed inspection as recently as July. So far, building staff have declined to comment on the accident.
http://feedproxy.google.com/~r/breitbart/~3/QRFC9VVjTi0/