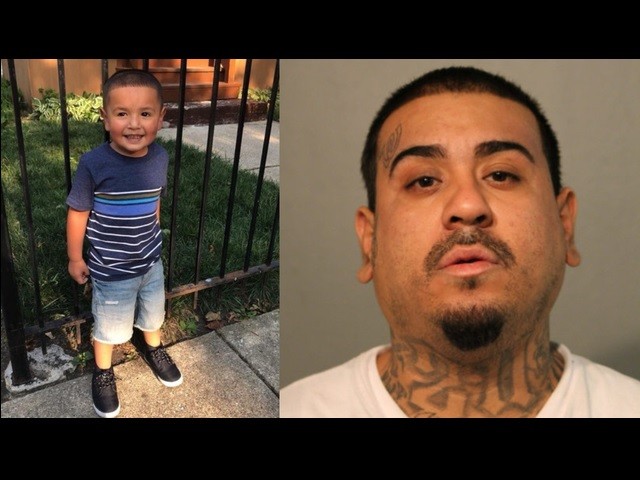 A Chicago prosecutor says two-year-old Julien Gonzalez was shot and killed when gang leader Alexander Varela ordered gunfire during a birthday party.
The shooting occurred October 6 and a variety of charges against Varela were announced October 22.
The Chicago Tribune reports that there was a birthday party on Varela's block and a fight broke out during the party. Some of the party goers "came out into the alley and began fighting with Varela and other members of his Maniac Latin Disciples gang." Two-year-old Gonzalez was unwittingly in the alley when Varela allegedly ordered once of his gang members to open fire.
Assistant State's Attorney Jamie Santini said, "Varela yelled out to his fellow gang members, 'Bust, bust, bust,' which is an order for the armed gang member to fire his gun. Witnesses began to run and take cover. Seconds after making the command to shoot … gunshots were fired from a single gun that had an attached laser sight that was shining a red laser light."
Gonzalez was shot and died about an hour later.
Deputy Chief of Detectives Brendan Deenihan said, "[Varela] is a gang member and he thinks he owns the block. So he's going to come down there and insert himself into the argument. Like, 'I don't want you arguing on my block. This is my territory.' "
Deenihan added, "This is a reprehensible example of the culture that we need to change. We have civil disputes that are constantly being settled by pulling the trigger."
On October 15, the Tribune reported that Chicago gun crime had resulted in the deaths 448 people, year to date. There was an overall total of 2,467 shooting victims in Chicago between January 1, 2018, and October 15, 2018 (that figure includes fatal and non-fatal shootings).
On September 4, amid Chicago's rising body count, Breitbart News reported that Rahm Emanuel ended his plans to seek a third term as the city's mayor.
AWR Hawkins is an award-winning Second Amendment columnist for Breitbart News, the host of the Breitbart podcast Bullets with AWR Hawkins, and the writer/curator of Down Range with AWR Hawkins, a weekly newsletter focused on all things Second Amendment, also for Breitbart News. He is the political analyst for Armed American Radio. Follow him on Twitter: @AWRHawkins. Reach him directly at awrhawkins@breitbart.com. Sign up to get Down Range at breitbart.com/downrange.
http://feedproxy.google.com/~r/breitbart/~3/KzylWZBHoXM/